Milllie Odhiambo Forces Parents to Sing Pregnancy Song [VIDEO]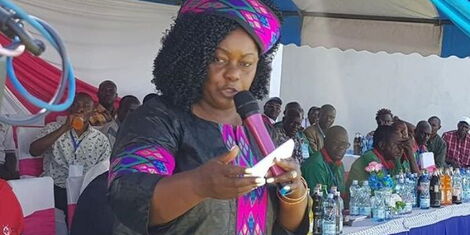 Suba North MP Millicent Odhiambo has educated parents on the need to have candid sexual discussions with their daughters.
While distributing salon equipment to small-scale salon owners and freelance hairstylists in Nairobi County, the outspoken legislator condemned the surge in teenage pregnancies and sexual and gender-based violence.
"There are sins that we have been committing and the Lord is not happy. It is shocking that even two-year-old girls are being defiled," the MP lamented.
She reiterated that a girl who was less that 18-years could not consent to sex and warned perpatrators against committing the felony.
Further, she lamented that parents were shying away from having sex education discussions with their daughters, hence, by beating around the bush when trying to discuss the matter.
Odhiambo then taught the parents in attendance a song that she requested they needed to teach their daughters.
"These are my private parts, private parts, no one should touch them, no one should play with them, no one should look at them," she sung as the parents repeated after her.
Worrying Rise
Since the pandemic was reported in the country in early March,there has been a surge in the number of teenage girls who have been impregnated.
The surge attracted President Uhuru Kenyatta's attention who indicated that chiefs would be held answerable when school-going children were defiled.
"How do we allow people to go around impregnating little girls and we don't speak about it? We will wait for DNA results and you are the ones who will bear that burden.
"Na wewe chief lazima utasema (and you, the chief, will be answerable over) what you were doing when these children were being abused," the president warned.
He also appealed for the support of religious institutions in addressing the social problems.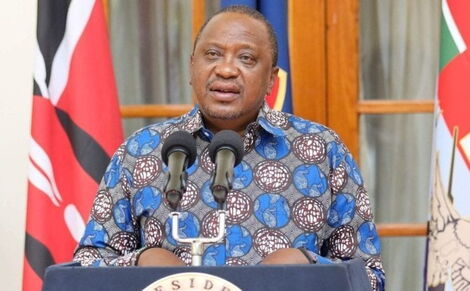 President Uhuru Kenyatta addressing the media from State House in Nairobi
Related