Ministry of ICT Official Dies of Covid-19, Operations Scaled Down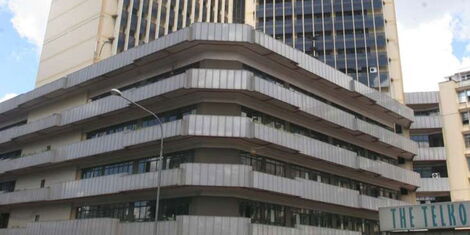 The Ministry of ICT has announced that it will scale down operations from Wednesday, July 15 to July 24.
In a memo dated Tuesday, July 14, ICT Principal Secretary Esther Koimett disclosed that an officer based on the 3rd floor of Teleposta Towers succumbed to Covid-19 and several other officials tested positive for the virus.
"In this regard, all staff/interns will be required to work from home. During this period, access to the offices will be restricted, except where there is clearance by the respective Principal Secretary," reads the memo in part.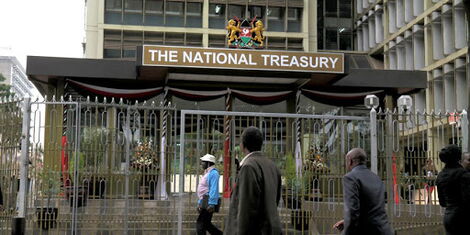 A file image of the National Treasury
She added that the offices would also be fumigated on Saturday, July 18, to eliminate contamination on surfaces.
"The exercise will be repeated on a regular basis in all offices at Teleposta Towers, Postbank, Uchumi House and field offices," she concluded.
At the same time, the National Treasury also scaled down operations after the office recorded a number of covid-19 cases.
Principal Administrative Secretary Amos Gatheca disclosed that 10 out of 50 officers who had been tested for the virus last week, were positive.
The Ministry on Tuesday, July 14 began a three-day mass testing exercise expected to end on Thursday, July 16.
"We have requested the Ministry of Health to conduct testing of all the staff of National Treasury," reads an internal memo.
This happened as Covid-19 cases in Kenya continue to soar.
As of Tuesday, July 14, 10,791 individuals has tested positive. Of this, 202 had passed on while 3,071 had recovered.
The MInistry of Health has maintained that washing hands regularly, wearing of masks and social distancing are some of the ways that the spread of the disease can be combated.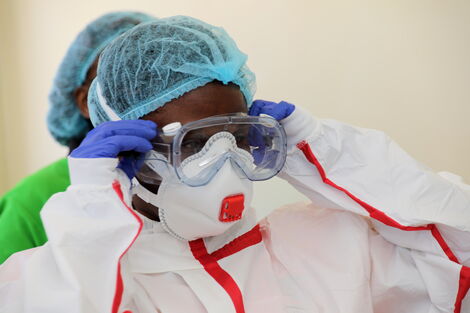 A medical practitioner dressed in protective gear at the Coronavirus isolation and treatment facility in Mbagathi District Hospital on Friday, March 6, 2020
Related