MoH Alarmed by Faulty Covid-19 Test Kits in Circulation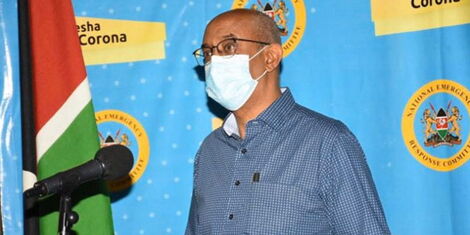 Ministry of Health Chief Administrative Secretary (CAS) Dr Rashid Aman on Wednesday, June 17 raised concerns over the high number of invalid Covid-19 testing kits flooding the country.
"The test is called the anti-body based Rapid Diagnostic test. They have permeated the market, and they are being presented as a test for the diagnosis of Covid-19.
"As far as the position of the Ministry is concerned right now, the only test that can be used for Covid-19 is the Real-Time PCR test," explained Aman.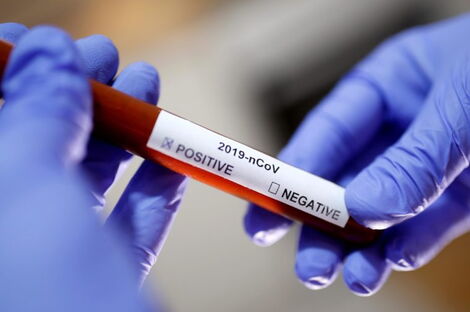 File image of a Covid-19 testing kit.
Aman explained how other tests that have since been developed to diagnose Covid-19 function.
"There are other tests that have been developed since then, that are not based on detection of nucleic acid but are based on detection of antibodies that a person may have raised as an immune response to the exposure of the virus," he stated.
The Ministry has approved in addition to its own laboratories and other partners that include hospitals such as Nairobi Hospital, Aga Khan Hospital and a few other private labs.
Aman added that there is a select number of approved facilities by the Ministry that offer the Real-Time PCR test.
The RDT test is still under consideration and even the World Health Organisation has not provided any guidance on the RDT test.
The CAS also revealed the flaws that are present in the RDT testing kits that have made them not to be adopted by the Ministry of Health.
"The issues with the RDT Test include, they are not sufficiently sensitive and specific to detect what they have been developed for and their use in the diagnosis of Covid-19 is still uncertain.
"The tests, however, show that an individual was exposed to Covid-19 and mounted a response resulting to release of antibodies and that is what is picked by the test," noted Aman.
A woman holds a small bottle labelled with a "Vaccine Covid-19" sticker taken on April 10, 2020.
Related