Mohamed Mahmud: Ex-Citizen TV Reporter Running Own Media Company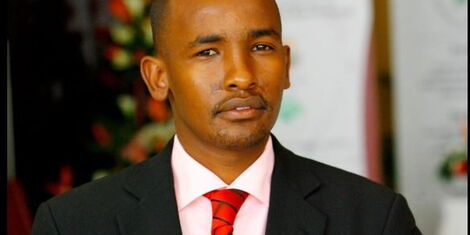 Beyond the glitz and glam of the cameras and the huge following on social media platforms, journalists and celebrities in Kenya unwittingly find themselves in a position where their lives are intruded upon by the sheer fact that they are considered influential in the society.
Every picture, every post is analysed for any flaw or inconsistency by the internet and the personalities find their personal lives – the good, the bad and the ugly – playing out in public.
Presenting an almost perfect life on Instagram is not easy and oftentimes, celebrities are compelled to flaunt well-choreographed lifestyles to keep their fanbase engaged.
Mohamed Mahmud, a former Citizen TV reporter, shared his story with Tmz.co.ke on how life in the limelight made him live beyond his means due to societal pressure, falling into depression and how he overcame that to embody a better version of himself.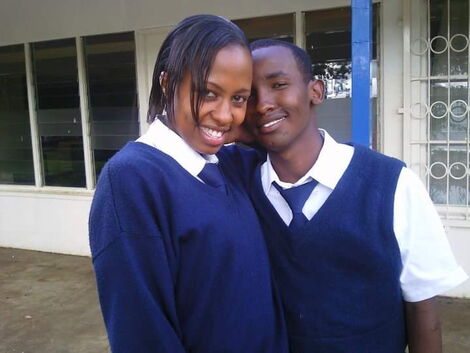 Mohamed Mahmud (right) with Brenda Mwai Gakuya AKA Julia during the shooting of Tahidi High in 2009.
Mohammed Mahmud had his sights set on a media career from an early age by establishing a journalism club while attending Muthambi Boys High School in Chogoria, Tharaka-Nithi County. His first brush with fame was when he joined the crew of Citizen TV's Tahidi High in 2008 as a production assistant.
"At that time we would shoot during the school holidays at the Nairobi School. I was the production assistant and would help in the scripting. After a while, I was called to play the character of Jamal," he narrated.
While studying at the Multimedia University of Kenya then referred to as the Kenya College of Communications Technology (KCCT), he sought an internship at Citizen TV in January 2010.
"I used to shoot some of my stories and edit them myself. I could report in both English and Kiswahili. Due to this, when the three months of internship ended, I was asked to remain as a Swahili reporter," he added.
Mahmud explained that it was in April 2010 that he started working at the station as a full-time Swahili reporter.
"I liked doing war and covering conflict stories and so I was assigned to cover the Moyale conflict and in Somalia," he stated.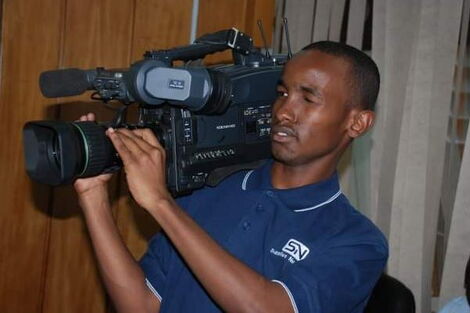 Former Citizen TV reporter Mohamed Mahmud on an assignment
In June 2012, he was recruited at KTN to join their investigative desk. While at the broadcaster, that is when the need to keep up with the image of a successful journalist became apparent.
"I used to take loans to buy vehicles and also lived in apartments in estates that were expensive. I used to just fly to Dubai for the weekend and post on social media because I loved to travel," he explained.
He added that the pressure to maintain the image in social platforms drove him to make some of his most reckless financial decisions.
"In 2015, just when I had left KTN, I was deep in loans and the cars that I had purchased were repossessed. At the time I had no one to talk to," Mahmud explained.
He noted that he reached out to his colleagues to share his pain and struggles at the time and got counsel on how he would provide for himself moving forward despite his financial position at the time.
After leaving KTN, Mahmud took on freelancing assignments around the world reporting for international media houses including France 24, Voice of America (VOA), TRT World, Press TV, and TVC News Lagos.
In 2018, he got an offer from Switch TV as the assignment editor. He would be later declared redundant in 2019, during restructuring in the company.
"After Switch TV, I took time for myself and enjoyed the freedom that I had. The ego that came with the job was no longer a factor. I deleted my Instagram account that had followers who totaled almost 120,000 and started afresh," he stated in his journey to reclaim his life.
Mohamed Mahmud (left) with his colleagues at Switch TV, Daniel Kituu and Abulla Ahmed (right)
INSTAGRAM
"I meditated a lot and took time to build relationships in my life again," he recalls.
During his break, he founded Movid Media company in 2019, which deals with Brand Visibility.
"We just started formally in November last year (2019), and in the start-up phase. We just started doing things. A humble company indeed. But over time, we will grow God willing to become that multi-million company," he conveyed.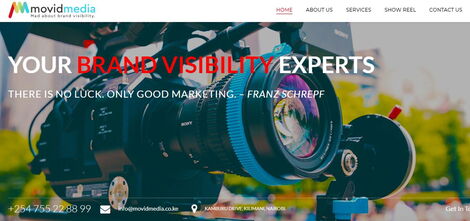 Movid Media website. A company founded by former Citizen TV journalist Mohamed Mahmud in 2019.
Related