Mombasa Residents Send Appeal to Uhuru Over Impending Lockdown [VIDEO]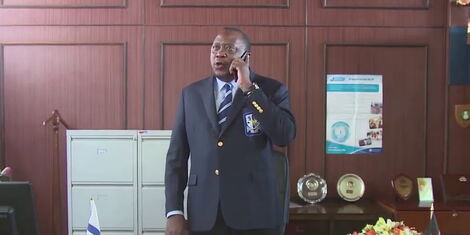 A section of Mombasa residents have sent out a heartfelt appeal to President Uhuru Kenyatta after reports circulated that he might be compelled to lock down the country.
On Monday, July 20, the president convened a governor's meeting in which part of the agenda was to review the easing of various restrictions announced during his last Presidential address on the pandemic on July 6, at State House.
Speaking to the press on Wednesday, July 22, the resident argued that they suffered immensely after cessation of movement was implemented in Mombasa, as well as Nairobi and Mandera.
Ibrahim Juma noted that during the past lockdown, the state had asked them to register for food relief which was never delivered.
Police patrols at old town streets in Mombasa on October 6th 2016.
"Regarding lockdown, it is tricky right now because people are jobless. The first thing then, we were asked to registered to received food but we never heard from them at the time," stated Juma.
Our attempt to verify his claims were futile as our numerous calls to the County Government of Mombasa went unanswered.
Another resident, Sifa, a businessman, disclosed that the economy was already bad and another lockdown would only worsen the situation moreso for traders.
Sabel Sahin, on the other hand, was for the lockdown but advised the head of state to consider several factors including economic wellbeing before proceeding with a lockdown.
Lifting Lockdown
When Uhuru lifted the Mombasa Old Town lockdown on July 6, a directive that had been in place since April, residents were optimistic that life would turn for the better after enduring hardship.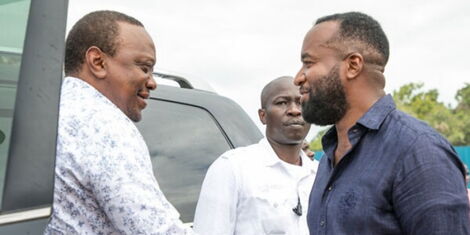 President Uhuru Kenyatta (left) with Mombasa Governor Hassan Joho during the launch of the Kenya Coast Guard Service in Mombasa County, on November 19, 2018.
FILE
"We have suffered enough. Freedom at last. We were stressed to the core; no jobs, no food and a foreign disease which was surreal. We now need to go back to our lives because the disease is among us," stated a resident at the time.
Some lamented that they were forced to close down their businessess. On the flip side, cases in Mombasa have significantly reduced since the lockdown as positive cases on Tuesday, July 21, stood at 12 in the county against Nairobi which recorded 239.
Governor's meeting 
Due to the Covid-19 cases rising on a daily basis to top 600 on some days, the president convened the meeting aimed at charting a way forward to curb the virus before spiraling out of control.
A statement from State House noted that the decision to convene the meeting was made after the virus was confirmed in 44 out of 47 counties as of Sunday, July 19.
While easing the restrictions, Uhuru had warned that the government would not hesitate to reinstate measures including the partial lock-down in various counties if a worrying spike in infections was recorded.
Since the virus struck and Kenyans were faced with massive job losses, several counties such as Nandi, rolled out relief food distribution processes which were marred with struggles and stampedes.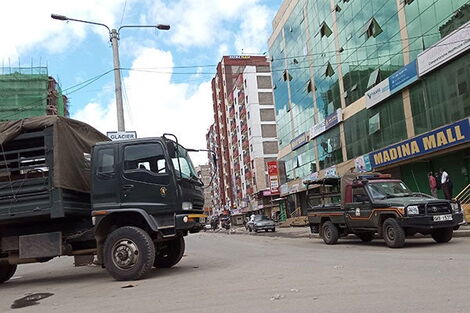 Heavy police presence in Eastleigh estate on May 7, 2020, after the government ordered a lockdown over a spike in Covid-19 cases.
Related