Monthly Ksh100K Prize For Covid-19 Videos Launched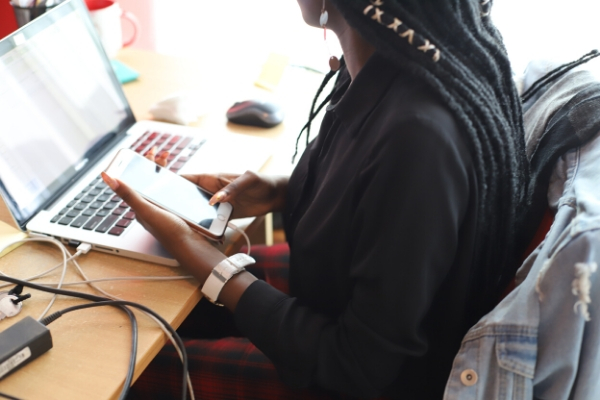 Kenya Film and Classification Board Chief Executive Officer, Ezekiel Mutua has launched a Ksh100,000 monthly cash prize for clean Covid-19 content.
Speaking exclusively to Kenyans.co.ke on Tuesday, April 28, the renowned moral cop informed that his agency had taken the effort to appreciate the creativity directed towards the relay of positive and informative Covid-19 content.
"We are doing it monthly. As we speak we have seven official nominees for the month of May," Mutua stated, noting that Nairobi Senator Johnson Sakaja and his sons had released their video on March 28, 2020, and were rewarded.
"The nominations come and then we look at the content, and so far for the month of April, we have received seven nominations through the official channel, to be awarded at the end of May. Out of the nominees every month, we are giving Ksh100,000, so we are only picking numbers 1 and 2," he informed.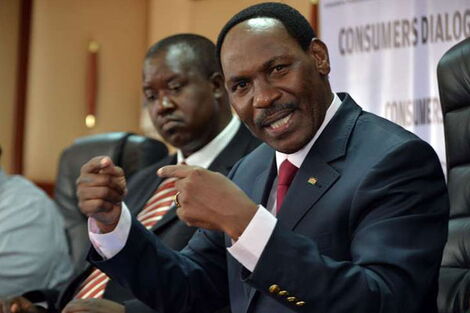 Kenya Film Classification Board (KFCB) chief executive officer Ezekiel Mutua (right) addressing a press conference at KFCB offices in April 2016
He stated that the two winners would be awarded equally, noting that the content was similar and informative, and the difference could only be reviews on social media.
Mutua explained that the reward was carried forward to the following month to allow for an extensive nomination process, as well as allow for enough time to conduct a review on the content.
He acknowledged the efforts by members of the public to propagate positive messages on social media and went on to urge young Kenyans to explore creativity in educating the public, and in turn, get rewarded for it.
The KFCB boss further informed that his office was committed to appreciating growing talent, in the country's entertainment industry.
"We are doing it every month particular during this period of Covid-19 to ensure that young people using simple gadgets can create content that is very funny, comical, witty but is not dirty," Mutua pronounced, reiterating that content does not have to be dirty to sell.
"We are telling them, use your phone, the simplest tools that you have and send us the clip. You first need your phone and a good idea. One that promotes our culture, our values and we will be giving Ksh100,000 a month,
"It is what we are doing and is a way of appreciating artists putting out clean content so that they also feel appreciated, and it doesn't come out that we are only banning," he reiterated.
Mutua told our newsdesk that KFCB had conducted a test run for the initiative, and though the pilot project did not record many nominees, the number of entrants for the second month had picked up the pace.
"We are refining the criteria to see if we can collaborate with other people. We have received a request for collaboration from the Communication Authority of Kenya and we are going to send them a proposal to see how we can collaborate," he informed.
Mutua affirmed that the first beneficiaries of the initiative, musician Esther Akoth alias Akothee, and Senator Sakaja and sons, had been rewarded for the content they put out. They both received Ksh50,000 each for the content shared in the month of March 2020.
He revealed that the award-winning artist had received the funds and had pledged to also assist those in need during this period.
Mutua explained that his office was determined to reward members of the public regardless of the social status but was very considerate of the content put out.
The KFCB boss revealed the board was expanding its scope to not only video and music but also online content including blogs and several other communication avenues, as a way of championing for clean and informative content.
"This is a clean content campaign. It's about ensuring that we give incentives during this period; that artists create content that is inspiring and gives hope," Mutua asserted.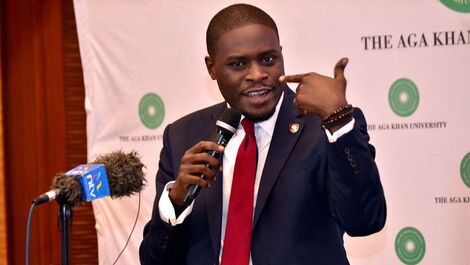 Nairobi Senator Johnson Sakaja makes his remarks during the launch of a report titled Job Entry Level Skills launched at the Serena Hotel on November 6, 2019.
DAILY NATION
Related