More Kenyans Taking Cheap Food as Times Get Tough – Govt Report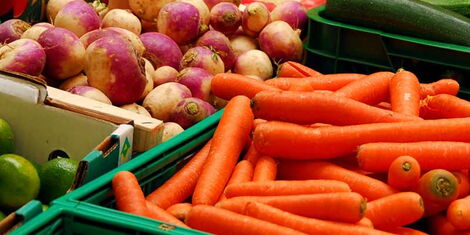 FILE
A recent report by the Kenya National Bureau of Statistics (KNBS) has revealed that Kenyans have turned to cheaper alternatives of food in order to cope with the tough economic times during the Covid-19 pandemic period.
The report dubbed the Food Situation During the Covid-19 Pandemic, noted that 65 percent of Kenyans relied on less expensive food in order to cope with the increase in food price commodities.
The common coping mechanisms listed include purchasing food on credit/ incurred debt (51 percent), limiting portion size at mealtimes (47 percent), reducing the quantities of foodstuffs bought (46 percent), reducing the number of meals eaten in a day (44 percent).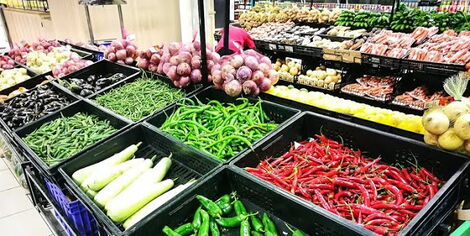 Food items on display at a supermarket.
FILE
Others include reliance on friends/families for meals (33 percent), rationing your money in order to buy prepared food (22 percent) while some also opted to skip entire days without eating (16 percent).
The analysis was gathered after 15,840 people were sampled during the first Covid-19 wave and another 14,616 during the second wave.
Among the key issues, the study looked at included availability of food, changes in food prices, accessibility to markets and the food insecurity situation within the country.
The report also pointed out that 79 percent of Kenyans experienced an increase in food prices while three per cent experienced a decrease.
"Even though food remained generally available in most parts of the country, the analysis of food insecurity experience revealed that at least 58 percent of Kenyans were consuming inadequate quantities than they would normally consume, compromising their diet quality," read part of the report.
KNBS revealed that the average price of maize flour and rice grew by an average of 18 and 16 percent respectively. Further, the average price of onions increased by 34 percent while tomatoes also grew by 55 percent.
The report also noted that the closure of markets was the main factor that hindered food market accessibility with a record of 44 percent.
Other factors include movement restrictions (31 percent) as well as concerns about leaving the house due to the Covid-19 outbreak (11 percent).
In light of the prevalent food situation within the country, KNBS recommended the need for appropriate policies in the agriculture sector and infrastructure to be adopted in order to ensure increased food production, investment in early warning systems, and adoption of technology mechanisms in order to cope with unpredictable times.
Further, the report highlighted that more efforts should be put within the agriculture sector in order to cushion Kenyans from hard economic times.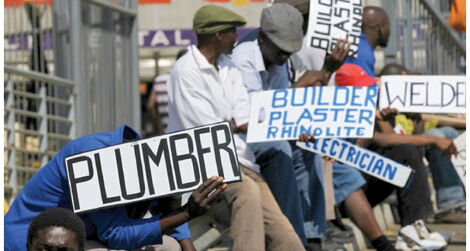 Job seekers in Kenya
Related