Moses Kuria Explains Jubilee Asili's Key Agenda [VIDEO]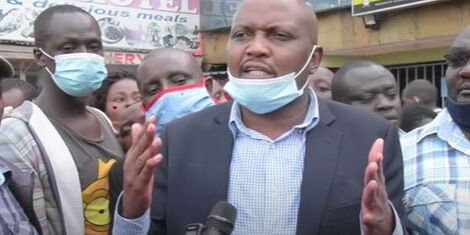 Gatundu South Member of Parliament Moses Kuria revealed that Jubilee Asili is not a new party but an alternative office for Jubilee.
In an interview on Saturday, June 21, Moses Kuria reiterated that Deputy President William Ruto's allies were still part of the ruling Jubilee Party but warned that if push came to shove they would form a new party.
"Some of us decided to come together and contribute money and we said as members of the party we must be involved in running of our party affairs. So this is our contribution to the Jubilee Party, they had to do a Harambee to set up the centre.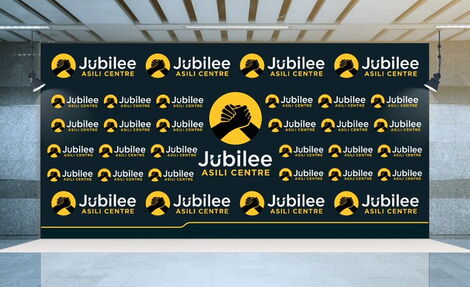 An image shared by Digital Strategist Dennis Itumbi of the 'Jubilee Asili Centre' on June 18, 2020
"I don't know which logo you are talking about because we are Jubilee Party, we need a board, we cannot be vagabonds running from the streets," he explained.
The MP noted that back in April some members of the Jubilee Party wanted the visit the office to present some complaints but riot police were deployed to block them.
He lamented that the incident was a bitter pill to swallow because Jubilee was a party that they had always supported including through yearly financial contributions, adding that he did not think they were 'tenants' in the party.
Moses Kuria added that he would extend an invitation to President Uhuru Kenyatta and Jubilee Secretary General Raphael Tuju to the Jubilee Asili offices in Kilimani.
"I'm going to call Raphael Tuju and invite him here, this is a party property because it has been contributed to by members of the party, we are just saying that our family has got two residences.
"I will also invite the president to come here because he is the father of this polygamous family," stated the vocal MP.
Kuria claimed that some Cabinet Secretaries had been instructed not to be seen in the company of William Ruto stating that it was a clear sign that his allies were being pushed out of the party and the government.
According to the MP, the Jubilee Asili offices would be a beehive of activities in a month to come for those excluded from the Jubilee Party.
He, however, did not rule out forming a new political party after being rendered bystanders in the Jubilee Party.
"Jubilee is our party, we really built it but we are not fools should it necessitate that we think of another course of action, we are dynamic enough, what matters is the people, the membership, the voters," stated Moses Kuria.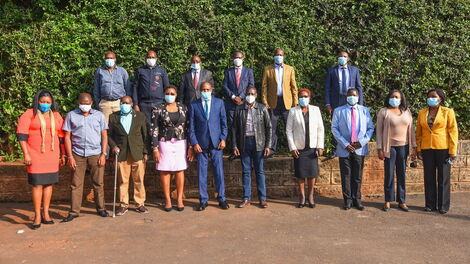 Deputy President William Ruto poses with de-whipped Jubilee legislators after a meeting on June 18
Related