Mother's Agony Over Son's Body Stuck at Funeral Home [VIDEO]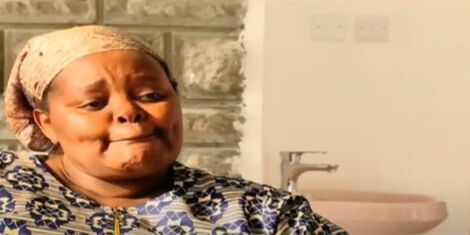 YOUTUBE
Nerea Atieno, a mother of five, spoke about her agony as she pleaded with Nairobi Hospital and Lee Funeral Home to release the body of her husband and son during an interview aired on Saturday, September 5.
However, speaking to TMZ.co.ke, a representative at Lee Funeral Home explained that according to their contractual agreement with the Nairobi Hospital, they are not allowed to process the body and release it as if they do, any outstanding bills would be passed on to the funeral home.
Lee Funeral Home has a cold room stationed at Nairobi Hospital.
Atieno lost her 23-year-old son, Isaac Byron Odhiambo, to an unknown illness on March 6, a few days before the first case of COVID-19 was reported in the country.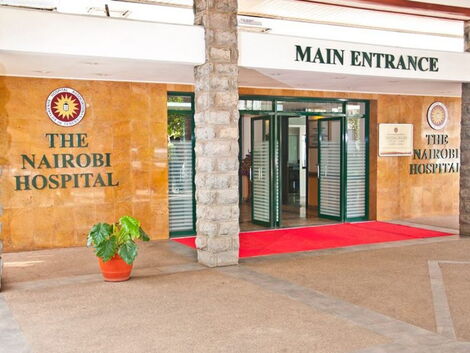 The main entrance of Nairobi Hospital's Argwings Kodhek Rd branch.
FACEBOOK
"The hospital bill stood at Ksh10 million. We then planned for our first Harambee to raise money to offset the debt," stated Atieno.
The fundraiser would, however, not take off as the government soon issued a pronouncement banning all forms of gatherings due to the COVID-19 pandemic.
Atieno and her husband Frankline engaged Nairobi Hospital in talks to find a common ground that would allow the family to bury their son.
Atieno's husband, Franklin died just weeks after their son, dealing her double tragedy.
Now a widow, she is yet to bury her last born son six months since his untimely demise, as well as her husband.
"Byron was my last born child. My favorite. He knew me best and now I feel like I have lost everything," she stated during the interview.
The widow further revealed that she has 4 other children, all graduates but yet to secure any form of employment. She added that the pandemic could not have come at a worse time for her family.
In her hearty appeal to the hospital, Atieno revealed that she had promised her late husband that she would find a way to give their son a befitting send-off.
In a similar incident, a family was forced to bury an empty coffin early in March after Gertrude's Hospital hospital held the body of their deceased son, Brian Kimani, over a Ksh 18 million bill.
However, the family's story soon went viral and on Monday, June 22, Kimani was finally laid to rest at Gatuikira, Ndenderu in Kiambu County after Gertrude's Hospital agreed to release his body.
Watch Nereah's story below:
Related