Motorists on Busy Nairobi Road to Face Traffic Disruption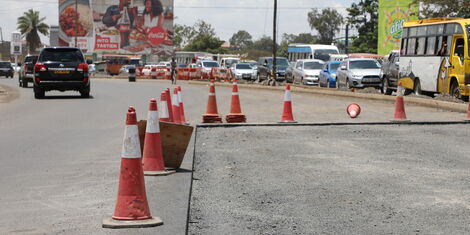 The Kenya National Highways Authority (KeNHA) has alerted motorists plying James Gichuru – Rironi Road to expect traffic disruption for an unspecified period of time in August 2020.
An alert by the authority on Thursday, July 30, detailed that the disruption was due to the demolition of a railway overbridge as part of the reconstruction of the James Gichuru – Rironi Road Project.
Motorists were urged to use diversions created as from Saturday, August 1.
"The traffic on both directions (Nairobi/Nakuru Bound) will temporarily be diverted on 'Diversion Road with Grade Level Crossing' to cross the Railway Track," the statement signed by KeNHA Director-General Peter Mundinia reads in part.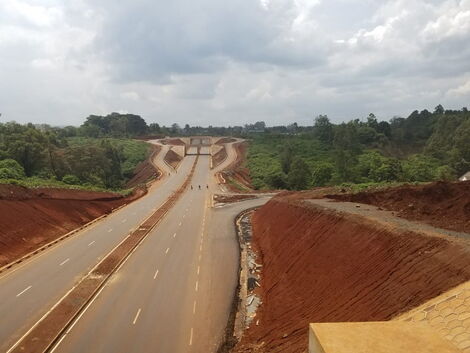 File image of James Gichuru-Rironi road project
FILE
The engineer advised pedestrians and motorists to take caution and comply with a number of stipulated measures to ensure their safety.
Road users were asked to observe all advance warning signs and barriers.
They were directed to exercise precaution when trains are expected to pass. At Grade Level-Crossing on the railway track, barrier gates were set and will be closed minutes before the train passes.
Pedestrians and motorists were warned not to rush over the level-crossing when the gates are closed.
After the train passes, the gate will be opened by traffic marshals to allow the crossing of traffic.
"The precautions and advice of marshals at the gate shall kindly be honoured by road users to maintain and facilitate the safe and orderly flow of traffic," Mundinia advised.
The road project costs Ksh16 billion. Speaking with TMZ.co.ke on April 30, Charles Njogu, KeNHA's Assistant Director of Corporate Communications, explained that the junction to be demolished had existed since independence and, as such, a new railway crossing neeeded to be erected..
"As we build the road, there are several improvements we need to build and some of the improvements include constructing a fresh railway crossing," he explained.
Watch the video of ongoing road works below:
Related