MP Accused of Clobbering Woman in Public Over Lorry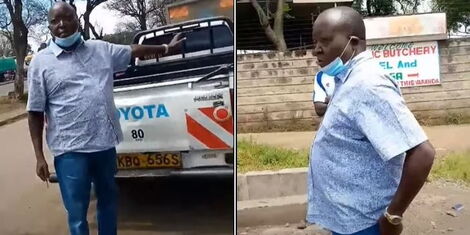 TWITTER
A member of the National Assembly is at the center of an assault incident in which he was accused of publicly assaulting a woman.
Speaking to TMZ.co.ke, the woman, Amanda Jeburet Chesiyna, revealed that the issue began after the death of her father who left behind a multi-billion estate.
The wrangles, she added, pitted her mother and her step-mother over the management of the estate.
Chesiyna claimed that she was assaulted by Nakuru West MP Samuel Arama in Nakuru Town on Friday, November 25, while seeking to repossess a lorry she claimed belonged to her late father.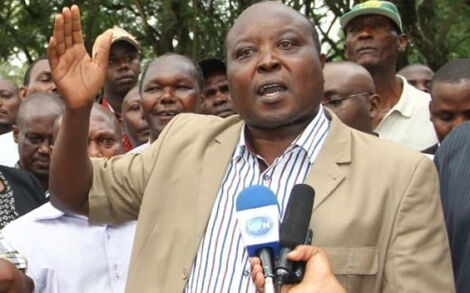 Nakuru Town West MP Samuel Arama addresses a crowd in Nakuru in 2019
FILE
"My Mother and my father's second wife, have rights to administration of the property and were ordered to oversee the property until succession is finalized. Finally, we got the limited ranch.
"On Friday, my mother was concerned about a lorry that was doing rounds in town, yet we did not know who was using it. My mother told me to go to the police station and have the vehicle towed," she stated.
Amanda disclosed that she made the appropriate filings and were waiting to the lorry moved when a group of people arrived, and began threatening the police who had accompanied her.
She further noted that MP Arama showed up at the scene, and that was when matters came to a head.
"Arama showed up. He started asking the police officers which stations they were attached to. I later told him that I was going to record him. I removed my phone and started recording.
"The fracas began after I started recording, and Arama hit me so bad. They tried to take away my phone. I fell on the ground. My head hurts. My face is swollen, they really hurt me. I am waiting for my mother to take me to the hospital," she recounted.
She further disclosed that her attempts to report the matter were thwarted as police stations were unwilling to offer her an OB form.
TMZ.co.ke reached Arama to comment on the matter but he hang up claiming "That is not your work, tell me what you want and leave the rest."
Below is the video:
Related