MP Isaac Mwaura Vows to Assist Disabled Stone Mason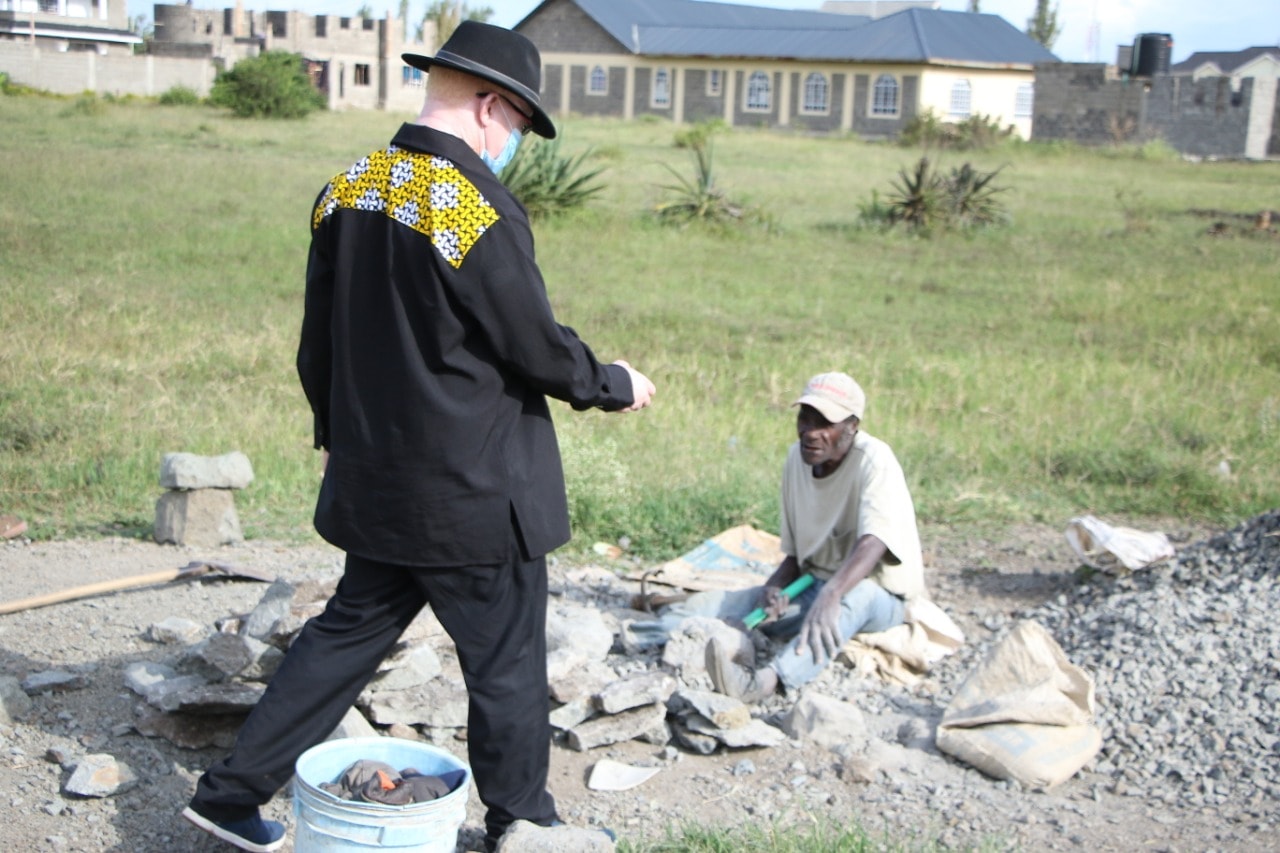 Being a person living with a disability (PWD) has not stopped David Kang'ee from fending for himself. He is working as a stonemason (breaking stones) to earn a living.
Every morning he gets in his wheelchair and heads to his work station based at Gatongora Ward in Ruiru Constituency.
This he does even with the Covid-19 crisis in the country – for him, he needs to make money to survive.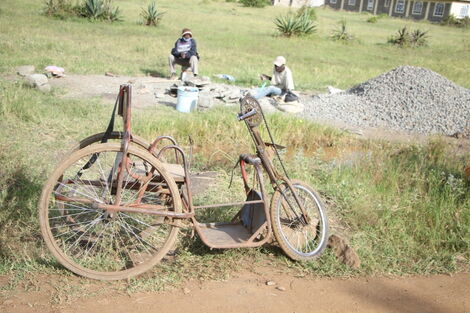 David Kang'ee (in the background) at his workstation at Gatongora ward in Ruiru Constituency on Wednesday, May 6.
His plight was brought to the limelight by nominated senator Isaac Mwaura while distributing sanitizers to Ruiru hospitals, public dispensaries, and the residents on Wednesday, May 6.
The MP, speaking to tmz.co he explained that David's story touched him, owing to the fact that despite his disability and the coronavirus pandemic, he was still determined to earn a living.
"It was really sad because the man is working there under the scorching sun all day," he stated, adding that he build a structure to shade him against the unforgiving rays of the sun.
In the course of interacting with him, the legislator handed David food supplies and sanitizers to cushion him against adversities during these hard times.
Mwaura further told this writer that he was working to ensure David and other persons with disabilities would be catered for in the cash transfer programme by the government for Covid-19.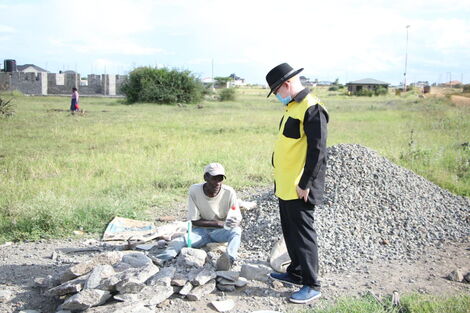 Nominated MP Isaac Mwaura (standing) with David Kang'ee at his work station in Ruiru on Wednesday, May 7.
FACEBOOK
President Uhuru Kenyatta on April 16, disclosed that the government had released Ksh8.5 billion to the elderly and vulnerable individuals under cash transfer programs run under the Ministry of Labour for the months ahead. In addition, Ksh500 million in arrears have been released to persons with severe disabilities.
Referencing a case where a mother and daughter who were mentally disabled had no food, the nominated MP noted that PWDs were greatly affected by the current crisis at a degree greater than other people.
"I met with Principal Secretary for Social Protection Nelson Marwa and made a proposal for the households of PWDs to be specially targeted, using available govt data, combining that of the KNBS Census and the registration database of the National Council for Persons With Disabilities (NCPWD)," he explained.
He further advocated for both national and county governments to ensure the full inclusion of persons with disabilities with at least five per cent job reservation and appointments, awareness creation, accessibility and provision of assistive devices.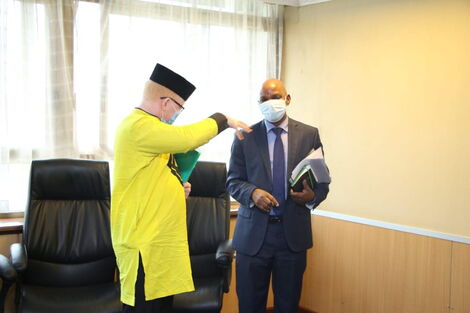 Nominated MP Isaac Mwaura (Left) with Social Protection PS Nelson Marwa on Thursday, May 7.