MP Tim Wanyonyi Relives Trauma at Brother's Covid-19 Burial [VIDEO]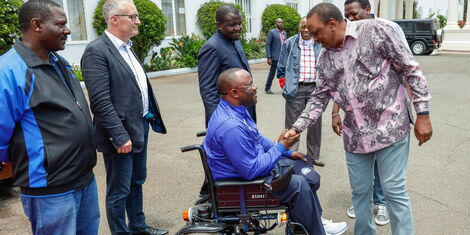 Westlands MP Tim Wanyonyi has opened up about the trauma he suffered after receiving news about the death of his brother while at work and the 'inhumane' burial that followed.
In an interview with Citizen TV on Saturday, June 21, the lawmaker disclosed that he was yet to fully come into terms with the demise of his 48-year-old sibling and personal assistant.
He further noted that in the hurried burial that took place, it felt like his brother, Antony Waswa Wetangula, had been buried by strangers as all his kin had been kept away including at the hospital during his last three days at the Intensive Care Unit.
Antony was buried by a team of health workers at Mukhweya village, Bungoma County with police officers standing guard during the brief ceremony where only 60 people were allowed.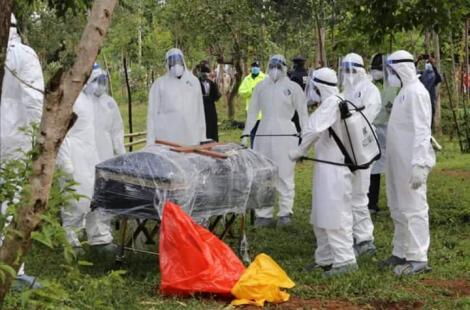 Bungoma county health workers in PPEs move Tony Waswa's (Brother to Bungoma Senator Moses Wetangula) casket to his final resting place on Wednesday, May 20.
"I would like my brother to be remembered as a person who was loving, a very sociable person and also somebody who you can send and be sure he will deliver.
"He was in the ICU from Tuesday, Wednesday, Thursday and he passed on on Friday morning. For those three days, there were no interactions with anybody from outside," stated Wanyonyi.
"The strangers are the ones who came and buried him… I don't think anybody has come to terms with that kind of burial that we could not view the body… We sent clothes for him to be dressed but they did not, they just threw them in the casket," he added.
The lawmaker further added that after receiving the heartbreaking news, he instructed Bungoma Senator Moses Wetangula, his brother, to pay their father a visit to deliver the news in person.
"The news was broken here and I was hosting a group of people who had come to donate various food items for the people of Westlands. I could not hold it. It was too much because I was wondering if I was dreaming."
"I had to call my brother, the senator, who was in Bungoma and I told him 'please go home.' You cannot call our father and tell him this news, just go home, be with him, and break the news when with him," stated the legislator
"We have never been told what caused his death. Immediately after his death, I talked to the doctor and he told me it was heart failure. When we contacted the ministry, they told us they are treating every death as Covid-19-related," he continued.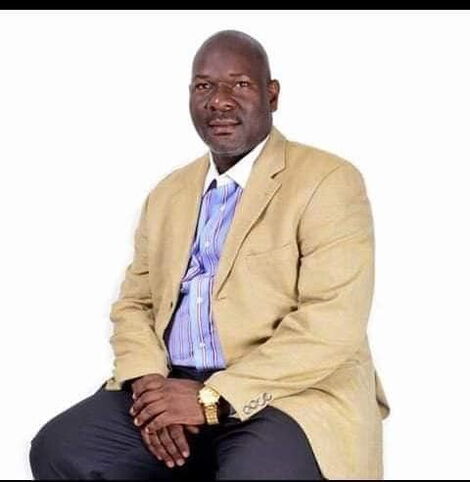 A file photo of the deceased, Tony Waswa Wetangula.
Waswa, 40, according to his family had never been hospitalised for even a day in his life before the week leading to May 15, 2020.
During his burial, there was a heavy presence of county health workers who donned hazmat suits and backpack sprayers, which they used to sanitise the casket.
Waswa's coffin was wrapped in a sheet of translucent polythene, a procedure that is recommended when burying an individual who is suspected to have died from a contagious virus.
Related