Musa Otieno's Family Speaks Out After Covid-19 Reports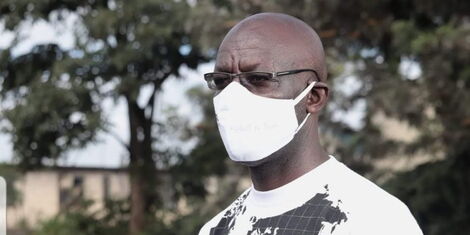 Former Harambee Stars Captain Musa Otieno's family has responded to reports that he has tested positive for Covid-19.
Social media was ablaze on Monday night with reports that Musa Otieno had contracted the deadly Coronavirus after a photo of him in a hospital did rounds.
However, speaking to TMZ.co.ke, Musa's elder brother Barack Ouma denied reports that the former captain had tested positive noting that the results are yet to be released.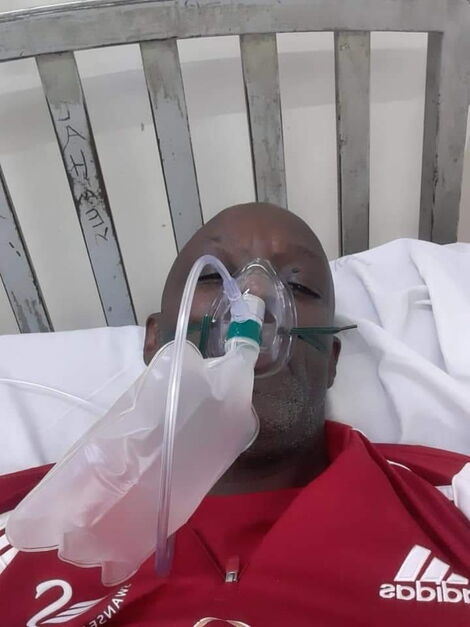 Former Harambee Stars Captain Musa Otieno at Mbagathi Hosptial in Nairobi.
"There is no report from the doctor, I do not even know where the reports are coming from, he just complained of chest pains.
"He was admitted on Friday and tests were conducted on Sunday including one on Covid-19. He is currently doing fine but was advised to switch off his phone and focus on recovery," he stated.
Barrack also allayed fears that he was in critical condition after a photo of him put on oxygen was shared, noting that the picture was of him in the casualty room before being transferred to the ward.
Seasoned sports journalist Carol Radull on Tuesday, June 30 posted that Musa had tested positive after a donation drive in Kibra.
"He's been risking it all to ensure families in Nairobi's slums have food on their tables during these tough times. And now Musa Otieno has tested positive for covid-19. Pray for his healing and that of all covid-19 patients," read her tweet.
Musa is currently admitted at Mbagathi Hospital with Football Kenya Federation President Nick Mwenda also taking to social media to wish him a quick recovery.
A coach at his Kick-Off To Hope Foundation who sought anonymity also claimed that his Covid-19 results are not yet out.
"All those who were into contact with him would have been put into quarantine now and he would also be placed in an isolation ward, not a normal ward.
"He has been conducting some training in the morning in Maringo Estate so they suspect pneumonia, that is the information from the family," he noted.
Musa is widely considered one of the best defenders to ever don a Harambee Stars jersey and had a long stint in South Africa with Santos where he won the hearts of many with his leadership skills.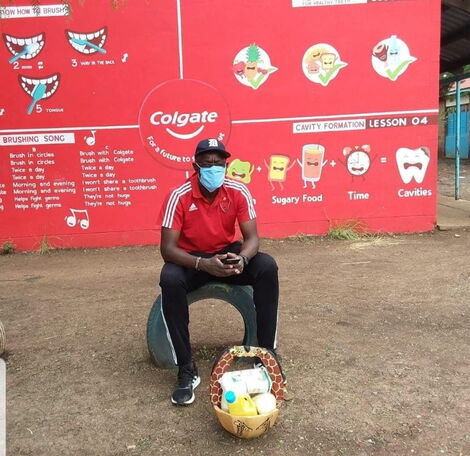 Former Santos defender Musa Otieno during a donation drive
Related