Mvita MP Abdulswamad Breaks Bank For Kenyans Stranded in Sudan [VIDEO]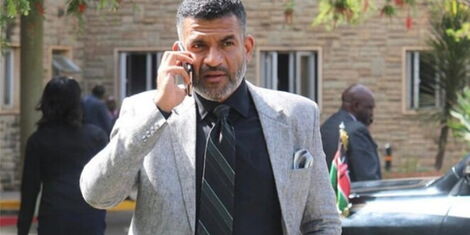 Mvita MP Abdulswamad Nassir on Wednesday, June 17, came to the aid of 120 students who were stranded in Sudan amid the Covid-19 pandemic.
Speaking to parents of some of the students at the Constituency CDF offices at Sega, Nassir stated that he and his friends had contributed Ksh1 million to ensure their safe return back to the country.
He added that he had contacted the embassy as well as the national carrier Kenya Airways to plan on how the students would be evacuated.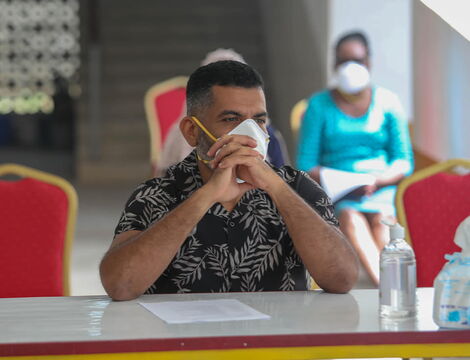 Mvita MP Abdulswamad Shariff Nassir pictured at the Kenya Medical Training College (KMTC) in Mombasa during the launch of a sensitization campaign on April 28, 2020
"We want the students to be flown directly to Mombasa because most of them are from this region," he stated.
He added that it was advisable for the students to get tested for Covid-19 before jetting back.
Once the students got into the country, they would head straight home, where they would self-quarantine, he proposed.
On Tuesday, families of the stranded students appealed to the government to bring the students back home.
The students stated that they had run out of money and had not been in school for three months.
"We are told the classes won't resume any time soon. We are depressed here. We miss our families back home," one of the students in a video that went viral on Sunday, June 14, stated.
In March, Kenya closed her borders and canceled international flights to contain the spread of the coronavirus.
President Uhuru Kenyatta on June 6, 2020, extended the ban of the flights due to the evolving nature of the disease globally.
He, however, directed the Ministry of Transport to engage all key stakeholders and develop protocols to guide the resumption of local air travel.
Watch the video below courtesy of Daily Nation:
Related