My Boyfriend Left Me – Kenyans Experiences After Getting Fired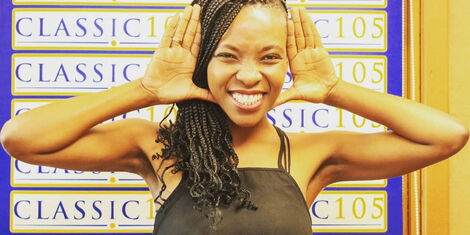 Former Classic 105 presenter Anna Mukasa on Tuesday, August 11, disclosed that she lost her friends as well as her boyfriend once she was laid off earlier in the year.
Mukasa narrated that she had been living a lie, up until she lost her job and it became clear that she did not have any friends.
"When I lost my job early this year, it took 9 days for "the love of my life" to leave. Before it hit me that I had been living a lie, I had lost most friendships and mostly my pride. I've since learnt that people only care for you if it benefits them," she wrote in a tweet that has since been retweeted 922 times.
Job seekers queue for an interview in Nairobi in 2018
Empathetic to her situation, a section of Kenyans took to the comment section to narrate how their personal lives had changed after they lost their jobs.
"This happened to me too back in 2017. The interesting part is once you get a new job,the "friends" will want to associate with you again," Wangechi Njuguna commented.
"Sad but that's life for you. Been there before and friends leave. They scramble back when it gets better and expect a warm embrace. I am slowly learning to put myself before anyone else," Arnold Lutalala weighed in.
Former Kiambu Governor Ferdinand Waititu is one who can relate to this feeling of loneliness following the loss of a powerful position.
In an interview with a local daily on May 7, 2020, Waititu narrated that once he lost his job, his friends stopped picking up his calls and he lost close political associates.
"I have now understood politics better. When I was Kiambu Governor, I used to receive a lot of calls from different people especially politicians seeking different favors from me. Some I built their careers and helped them win but now they don't pick my calls when I call them," Waititu stated.
Businesses have been closing down while others have been downsizing, rendering Kenyans jobless especially in the wake of the Covid-19 pandemic.
During the labor day celebrations in May 1, 2020, President Uhuru Kenyatta warned that over half a million Kenyans would likely lose their jobs due to the Covid-19 pandemic in a period of six months.
Speaking to TMZ.co.ke, Esther Mbau, a counselor, stated that feelings of hopelessness and despondency were associated with unemployment.
"When one is able to work, they are able to make a contribution to his or her community and because this is not happening, they get into mental distress and they do not feel like they are actually making an impact in their lives," Mbau stated.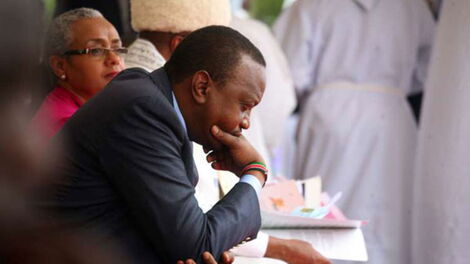 President Uhuru Kenyatta pictured during a church service in Nairobi in 2015
Related