Mzee Moi's Confidant To Lose Karen Mansion Over Ksh378M Debt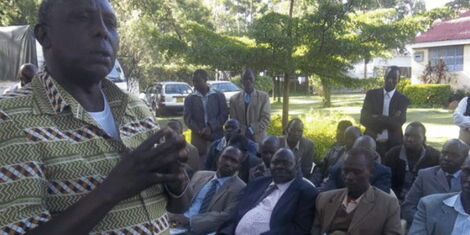 A powerful Moi era politician risks losing his lush Karen mansion over Ksh378 million debt.
In an auction notice published in the dailies on Wednesday, August 6, Garam Auction indicated that the auction process would be carried out between August 25 and August 28.
The Bank of India is said to be looking to auction the property among other parcels of land belonging to the politician over unpaid credit which was lent to Eldoret Concrete Poles Limited and Timber Treatment Limited companies.
"Under instructions from the chargee's advocate, we shall sell by public auction the parcel of land registered in the name of Hosea Mundui Kiplagat.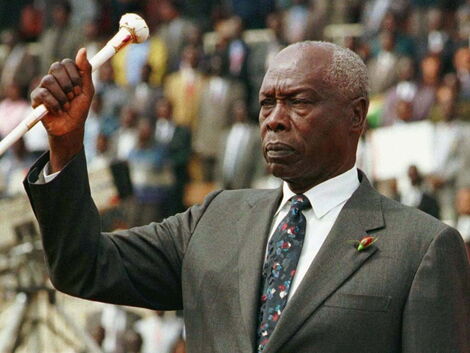 Former President Daniel Moi
"The property is situated along Quarry Lane approximately 1.2kms off Bogani Road in Karen Area," read the notice in part.
The mansions occupy five parcels of land in Karen, Nairobi, and 11 other pieces of land belonging to the two companies are said to be in the auction line.
The house is located along Quarry Lane off Bogani Road on a parcel of land valued at around Ksh 55 million.
The two companies had reportedly borrowed the money on May 14, 2018, in order to expand capital by acquiring tractors.
They, however, failed to repay the debts leading the bank to seek auctioneer services.
Kiplagat was a powerful political mobilizer during the Moi era who started out as a prison warden.
He resigned from the post to start a business and when he got successful, the late former President Daniel Moi tapped him to become his political mobilizer.
He tried a hand in politics by running for the Baringo Central Parliamentary seat in 2007 and 2013 but lost to the same candidate.
Before joining politics, Kiplagat had also served as the Co-op Bank chairman for a decade before resigning in 2003.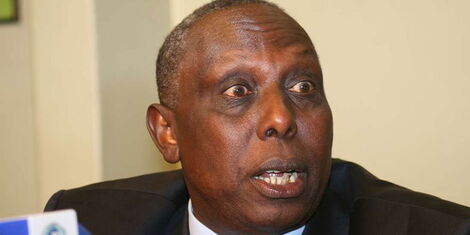 Hosea Kiplagat who worked as Mzee Moi's political mobilizer.
Related