Nairoberry! City man narrates scary ordeal with CBD gangs
Nairobi ni shamba la mawe.
This pandemic has left many jobless and those with any means of earning a living are not prey to anyone with a knife, gun or gang.
One man using the Twitter handle @MwendaChris narrated a scary ordeal where he was trailed by a gang of six men intent on robbing him.
"Avoid the general 680 Hotel, Bruce House area of Standard Street all the way to Jubilee Insurance to City Hall and up to Supreme Court esp. past 7.30pm. There's a gang of about 4-6 guys who are mugging people. One walks around with a dagger.
If you somehow make it and head up to Kencom, avoid Aga Khan Walk or the Supreme Court/Reinsurance Plaza side…
Too many gangs operating in that area plus they're in cahoots with the street kids hapo Lucky to be home & in one peace but eh, Nairobi the city can finish someone
I left work a bit late. Coming from GPO crossing to Afya Center/BS the route I've described is the shortest. Was walking but I could pick out 3 lads try to box me in just after Bruce House and if you've been around the city a while, you know what an ambush feels like. 
First guy was literally close enough to be my shadow so I stopped and rattled him up a bit but enough for the other 2 guys (to slow down then I crossed towards the Jubilee Insurance area and towards Supreme Court (instinct) but getting to Transnational.
I looked back and it was four guys moving with intent my way so I rushed towards Kencom side but pia hapo there was a lady having her bag snatched, she's screaming for help and I wanna help but on this other side, I don't wanna slow down because I've already pissed off one of those guys. Street kids hapo pia are very bold in walking up to you, so it's like a "kill box"… This was around 8.30pm going to 8.45pm…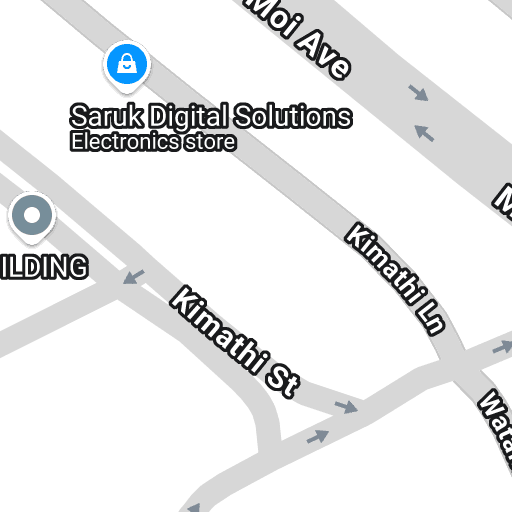 Here is a list of streets to avoid.
1. Agha Khan walk after it gets dark.
2. The bridge at Murang'a road on my way from tao to Ngara.
3. There is a notorious gang along Tom Mboya Street.
4. From Odeon all the way up to Fire station.
5.  Avoid Moi Avenue just before the Nairobi Sports House after dark.
6.  That crossing at Archives going past the Pizza Inn on weekends at dusk.
7. Avoid any back street within CBD after 7.30 pm.