Nairobi Estate Police Boss Was Too Scared to Visit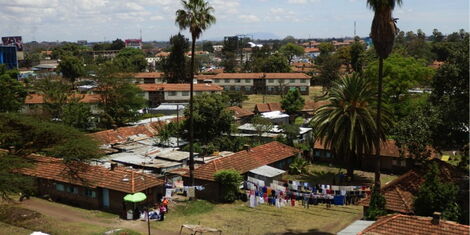 FILE
Between 1945 and 1948 Italian prisoners of war (World War 2) were brought to Kenya and tasked with building an estate in the very heart of Nairobi for Kenya's elite.
The estate teeming with palm trees and other indigenous flora planted symmetrically was christened Kaloleni or Ololoo by local residents.
It is one of the richest neighbourhood in terms of history in Kenya. However, the close-knit sense of family within its neighbourhood was not extended to Kenya's police force during the colonial period.
In the early 1950, Kenya's police boss, Ian Stuart McWalter Henderson, was so scared of the place, he literally used to hover near the area to spy on workers through his binoculars.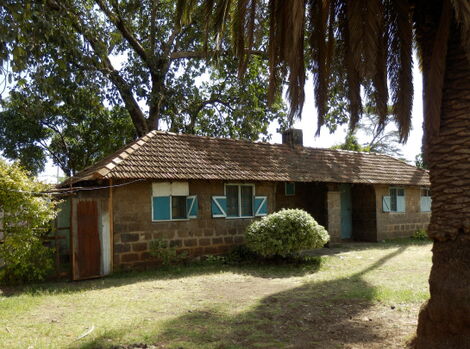 A house in Kaloleni Estate Nairobi.
FILE
Venturing into the area was deemed suicidal for any law enforcement officer.
Henderson was born in Scotland, in 1927, but grew up among the Kikuyu in Kenya. He served as a Colonial Police Officer during the 1950s and was famed for his role in capturing Mau Mau leader Dedan Kimathi about which he wrote the book, The Hunt for Kimathi.
Security agents dreaded going to Kaloleni as political militants had carved their own republic where street gangs made the place so ungovernable to a point even the military could not access it.
"The Nairobi poor created their own alternative society in clandestine opposition to the forces of law and order and to the colonial state. As a result, the government was reduced to impotence," reads an excerpt from  David Hyde's book, The Nairobi General Strike [1950]: From Protest to Insurgency.
The 'Nairobi Poor' Hyde was referencing in his book actually turned out to be some of Kenya's most elite class.
Kaloleni Social Hall dubbed 'The theater of Kenya's struggle against colonial domination' played host to clandestine meetings led by area residents like Tom Mboya and Milton Obote.
Not many people know that Obote, the former Ugandan Head of State was once the president of the Kaloleni Estate Residents Association.
He played a key role in getting his close friend and neighbour at the time, Mboya, elected to the Legislative Council (Legco).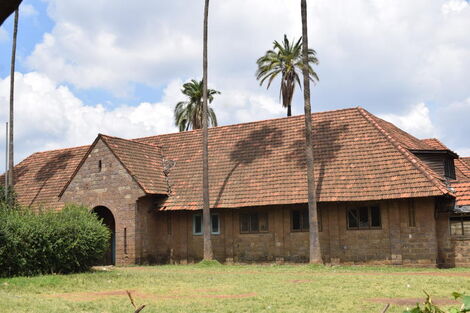 Kaloleni Social Hall.
FILE
From 1953 to 1963, Mboya was General Secretary of the Kenya Federation of Labour (KFL), an especially important post since no strictly political African national organizations were allowed in Kenya until 1960.
Although the KFL was not able to participate overtly in politics, Mboya won the 1957 legislative council elections as a workers' candidate, becoming one of only eight elected African members on the council.
"Dr Obote lived and worked in Kenya in 1950s when Mau Mau struggle was taking place and had a golden opportunity of meeting the legendary freedom fighter, Dedan Kimathi. When political activities were banned focus shifted to social clubs and Dr Obote together with other Kenya nationalists went on to lead Kaloleni social club," Miriam Obote (his wife) once revealed.
The history-laden social hall was a stomping ground for Mzee Jomo Kenyatta and Jaramogi Oginga Odinga, who attracted thousands of Africans whenever he held meetings in the social hall.
According to the officer in charge of Nairobi Municipal Native Affairs at the time, Tom Askwith, in his book From Mau Mau to Harambee, he used Mzee Jomo's clout to the colonial master's agenda.
Key on the list was ensuring that the railway workers did not go on strike. Askwith confessed to using Mzee Jomo's assistant Dedan Gathege to ensure the popular leader passed the 'right' message.
"I hear there is talk of a strike. If anyone supports such an idea I shall knock his block off," is quoted to have said during one of the meetings.
Barack Obama Snr and his famous son can also trace their roots to the sprawling streets of Kaloleni.
In 1959, Obama Snr successfully held a fundraiser at the Social Hall. He needed pocket money after elders back home gave him their blessings to travel abroad in pursuit of higher education.
It was during this period that the famous JF Kennedy airlift of African scholars to the US was a thing and Obama Snr ended up as one of the beneficiaries.
Other notable people who lived in Kaloleni include former Vice-President the late Kijana Wamalwa's widow Yvonne, former Vice-President Moody Awori and Nairobi's first Mayor Charles Rubia.
Not forgetting Queen Elizabeth who opened a clinic in Kaloleni in 1952, and Senator Robert Kennedy who gave a famous speech there in 1969.
If you squint, Ololoo looks exactly the same as it did seventy years ago. And in a city where urban development is almost completely unregulated, that is a huge achievement.
This preservation speaks to the planners' well-thought out design, but equally to the residents' perception that the history of this neighbourhood is something worth preserving.
Kaloleni Social Hall was gazetted as a national monument in 2015, after it was recognised as Kenya's first de facto parliament.
It's a history that lives on almost solely in the memories of the residents.
Watch a short clip of Kaloleni Social Hall's history below:
Related