Nairobi Woman Loses Ksh50 Million Mansion Over Mental Illness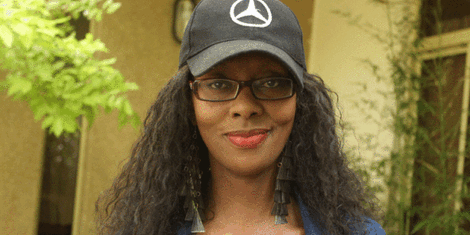 A Nairobi woman is counting her losses after she was ordered to surrender her Ksh50 million mansion located near State House.
A report by People Daily on Wednesday, July 8, indicated that Monica Jackline Wambui was ordered to hand over the house by the High Court after she entered into a contract while hospitalised over mental illness.
Justice Grace Nzioka ruled that the contract Wambui had signed with Lucy Wairimu Mwangi was valid and her attempt to cancel the contract was blocked.
"I have considered the evidence analysed herein and I find that there are no factors established to vitiate the sale agreement entered between Ms. Mwangi and Ms. Wambui," the judge ruled.
After the contract was signed in 2009, Wambui, through her then lawyer Chege Wainaina, had received a downpayment of Ksh13.7 million.
The Milimani Law Courts in Nairobi as pictured on November 18, 2019.
"The contract of sale of the suit property was basically concluded on the date the sale agreement was signed and consideration received in full," stated Nzioka.
By the time Wambui had written to her lawyer to cancel the sale, the land's title had already been transferred to Mwangi who, in March 2009, filed a suit opposing the contract's cancellation.
In her defence, Wambui claimed that the contract was obtained in a fraudulent manner since she was suffering from depression at the time.
She further noted that she was holding the four-bedroom villa situated along Dennis Pritt Road for her daughter who turned 20 years old this year.
She detailed that the four-bedroom villa had been purchased by her former husband Garry Vincent Corbit.
"However, on general observation, this matter presented a very sad case before the court, and the material conditions of Ms. Wambui was considered and seriously regretted.
"The court, however, evaluated the matter painfully on the legal principles of law as expected. Wambui is wished a quick recovery from her condition," ruled the judge.
Wambui disclosed that she would appeal the ruling through her lawyer Danstan Omari.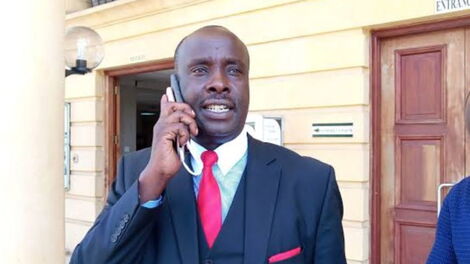 File image of lawyer Danstan Omari outside a Nairobi Court in 2019
Related