Nairobi Youth Protest Delayed Payment in Uhuru's Kazi Mtaani Programme
A section of Nairobi youth on Thursday, July 2, held demonstrations over non-payment under the Kazi Mtaani initiative.
More than 100 youths had been contracted for various projects under the General Mohammed Badi led-Nairobi Metropolitan Services (NMS).
The Nation was first to report that the youth from South-B, Starehe sub-county took to the streets demanding their three weeks' wage.
Led by the team leader David Kiarie, they threatened not to accept any more projects until they were paid.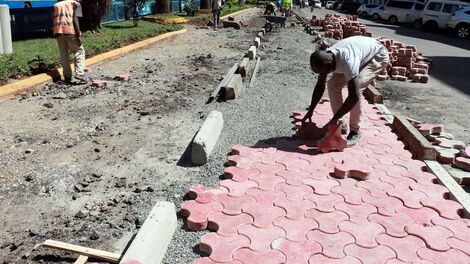 Non-motorised transport work is ongoing on Kenyatta Avenue and Wabera Street in the city centre.
"We are expecting phase two to be announced by the President as more youths are eager to get jobs," Kiarie stated.
As per the NMS website, current enlisted workers from Nairobi, Kisumu, and Mombasa should earn a daily wage of Ksh653.10 while workers from all other municipalities earn a daily wage of Ksh600.
The workers are also directed to receive payments once a week through mobile money transfers.
President Uhuru Kenyatta while addressing the National Government Administration Officers (NGAOs) at KICC, directed Regional and County Commissioners to take full control of the program.
"Many of you will recall that a similar program was unfortunately abused. I have to be very clear with you, we will not entertain abuse this time around.
"It will be your direct responsibility to ensure that there is no abuse. It is for you to ensure that the money that comes to your regions is used properly and used for the intended purpose," the president stated.
He further warned against political interference in the forthcoming national roll-out of the Kazi Mtaani youth employment program.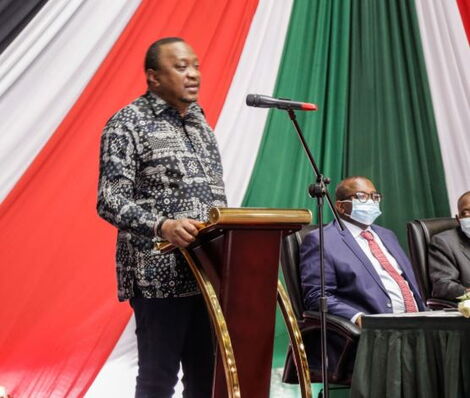 President Uhuru Kenyatta addressing National Government Administration Officers at KICC on July 2, 2020.
"The program will be free of any political interference. It'll not be a process which politicians will use to get votes," he cautioned.
The initiative has been allocated Ksh10 billion and will run for six months in all 47 counties.
About 300,000 youth are set to benefit from the program after the initial cohort of 26,000 youth secured employment through the program.
Related