Natalie Wambui Commissioned to Produce AU Movie [VIDEO]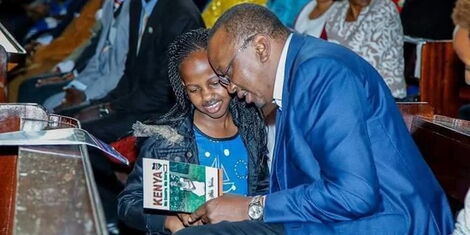 12-year old author and motivational speaker Natalie Wambui has been commissioned by the African Union to produce a film, Kenya Film Classification Board (KFCB) CEO Ezekiel Mutua revealed after a meeting on Tuesday, July 21.
Wambui shot to fame when the first of her three books 'Best of Kenya's Original Poems' was published four years ago, making her one of the country's youngest authors.
She was commissioned to produce a movie to shine a spotlight on various obstacles African children face in life and solutions to these challenges.
The movie titled 'An Africa fit for me' has Wambui's mother, Priscilla Waithera, as its executive producer.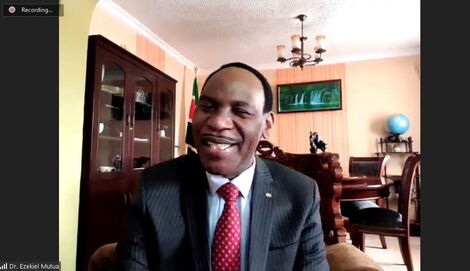 Ezekiel Mutua in a virtual meeting with Natalie Wambui on July 21, 2020
FACEBOOK
Mutua disclosed that his discussions with Wambui involved securing support for the project, with Mutua hailing her as an impressive young talent.
"We should nurture our young talents to become champions of our culture and moral values. KFCB is committed to identifying and nurturing youngsters who are using their talents positively and helping them reach their highest potential," he wrote after the meeting.
Wambui shared a preview of the project on the Day of the African Child, June 16 through the Female Wave of Change, an international organization that awarded her with a youth Award in South Africa in September 2019.
Known as the "Being the Change you Desire" Award, it is available for young women who step into leadership at an early age and inspire women and girls worldwide.
The preview showed a documentary-style project with Wambui narrating challenges faced by African children in areas including education and health.
It includes grim statistics on the dire situation in areas such as child mortality, child abuse and menstrual health.
In the film, Wambui also cites the importance of quality education and better nutrition as a starting point to build a future for children on the continent.
"As a young girl born and bred in Nairobi, Kenya, I feel there are issues we need to confront, address, and be intentional in order to create a healthy future.
"These are issues if ignored can bar children from living their full lives and will later affect them as adults," she stated.
Related