Nelson Havi Gets Greenlight to Kick Out 2 Uhuru Advisers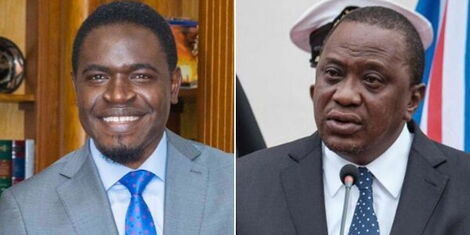 The Law Society of Kenya headed by Nelson Havi has secured its first win in its pursuit to kick out President Uhuru Kenyatta's close advisers
A report by The Standard indicated that a Monday, June 23, court ruling allowed the LSK to hold its Annual General Meeting that had sought to deregister Attorney General Paul Kihara Kariuki and Solicitor General Ken Ogeto.
LSK demanded that the two explain why they should not be deregistered after accusing them of misconduct over the contentious 41 judges swearing saga, pitting the Judiciary against the Executive.
The two, who are close confidants of the president, have previously supported Uhuru's decision to reject the 41 nominees that had been presented to him by the Judiciary, headed by Chief Justice David Maraga, claiming that some of them have tainted pasts.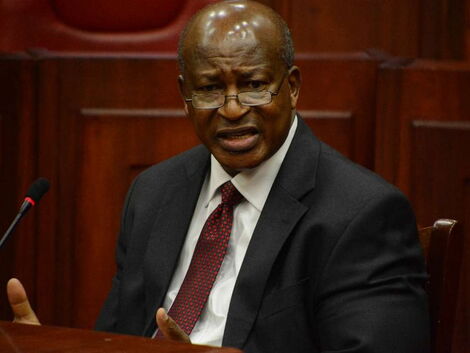 AG Paul Kihara appearing before a parliamentary committee in 2019.
In her ruling, Justice Jaqueline Kamau ordered LSK to serve all members of the society notices by Tuesday, June 23 to accord each member a chance in the online meeting even as it grapples with venue search.
"Obviously, the disruption of the nature of Covid-19 pandemic was unprecedented and was unforeseen by human kind. The law did not envisage an AGM not taking off due to force majeure (an act of God).
"As online banking, online schooling, online consultation and so forth are means by which people interact and achieve their objectives. There is, therefore, no reason why virtual space could not be recognised and/or accepted as a venue to meet and transact whatever business one may have," stated Kamau.
LSK had sought for the meeting to take place on June 23, but the judge pushed it to July 23. 2020, explaining that the date had been suggested orally in court.
This comes in the backdrop of a petition filed by LSK in the National Assembly and the Senate seeking to impeach Uhuru.
LSK President noted that the society came to its decision after the head of state blatantly disobeyed court orders and disregarded the constitution.
He further argued that it had been six months since Uhuru received the 41 nominees for judge positions but failed to take action.
Kihara is also, not the first AG to face deregistration after Githu Muigai was also issued with a letter of dishonour by the society while still in office.
President Uhuru Kenyatta and Chief Justice David Maraga
Related