No pombe sigara! From DP Ruto to Wilbroda, prominent Kenyans who DON'T drink alcohol
People tend to have fun in many ways and I bet the way you enjoy your free time is not same as I do.
Some tend to visit parks, go hiking, attend church seminars while others choose to enjoy the bottle.
From spending times in clubs and indulging in binge drinking during weekends and holidays, their love for the brown bottle is outta this world.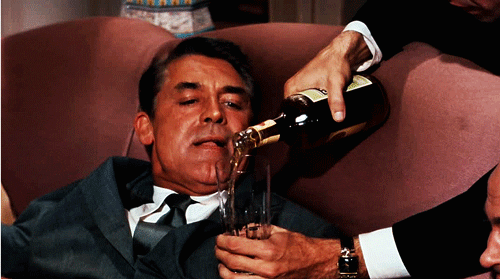 But did you know there are prominent people who don't drink alcohol despite being rich? 

Also, read:

1. William  Ruto

The deputy president is not a tippler. He's a reserved man and has never tasted alcohol. 

2. Jimmy Wanjigi 

Despite the fame and money, he doesn't drink. According to sources, he only takes tea even when in social gatherings. Dear young men and women, take notes if you want to be successful.

3. Charles Njonjo
The 98-year-old veteran politician and tycoon doesn't drink alcohol nor eat red meat.  Hello millennials, that's the only secret to long life.
Also, read:

4. Daniel arap Moi

He's no exception. The former president survives on traditional foods cooked using traditional methods 
5. Victor Wanyama
The Kenyan international footballer doesn't drink alcohol, unlike many sportsmen who swim in alcohol, thanks to their fat cheques.
6. DJ Joe Mfalme
Kenya's finest DJ is not a fan of the brown bottle nor the hard drinks. DJ Joe Mfalme survives on water and Redbull during night events.

7. Alex Mwakideu
In November 2019 the Milele FM breakfast show host revealed he had quit drinking and he did it for his late mother, who passed away mid last year.
8. Jackline Nyaminde aka Wilbroda
Actress and Milele FM presenter Wilbroda quit alcohol in 2017. She embarked on a weight loss journey thereafter and since then she is a shnack.
THIS YEAR HAS BEEN SPECIAL TO ME IN MANY WAYS. I FINALLY GOT THE COURAGE TO STOP EXCUSES AND JUST DO IT.

I FINALLY QUIT DRINKING. I NEVER KNEW I'D BE ABLE TO UNTIL I TRIED. AND I DID IT!
I WENT TO THE GYM AND LOST SOME WEIGHT. I WAS CONCERNED FOR MY HEALTH, SO I DID IT!
I MADE MEANINGFUL FRIENDSHIPS. I GOT CLOSER WITH FAMILY, CLOSER TO GOD. AT ONE POINT IN LIFE, YOU REALISE THAT THERE ARE VERY FEW PEOPLE WHO TRULY CARE,' SHE POSTED ON INSTAGRAM.
Also read;
Other world leaders and celebrities who don't drink alcohol include: Kim Kardashian, 50 Cent, Shania Twain, Eminem, Chris Martin, Jennifer Lopez,  Bruce Willis, Tyra Banks just to mention but a few.