Nyeri Women Rep Pulls Strings to Save Mother Stuck in Nairobi Lockdown [VIDEO]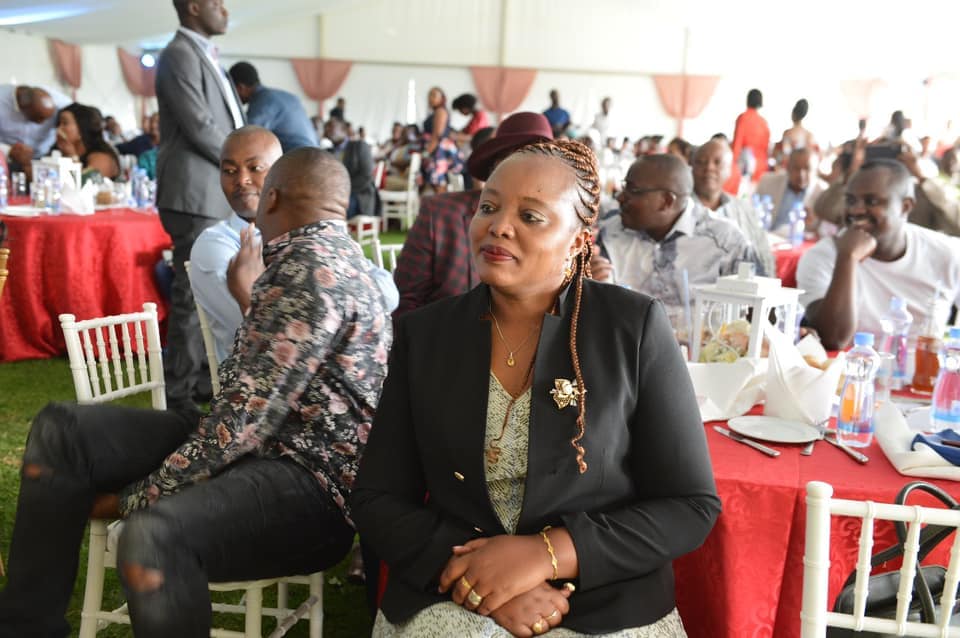 Nyeri Woman Representative Rahab Mukami at a past event.
Nyeri Woman representative Rahab Mukami responded to the plight of a mother of five stuck in Nairobi and facilitated her travel home a week after NTV highlighted her plight.
According to a report by the media house on Monday, April 27, Ruth Wanjiru was stuck in Kawangware where a well-wisher had taken her in after she was caught up in the government's cessation of movement directive.
According to the reports, Wanjiru had taken her ailing son to the Kenyatta National Hospital (KNH) where he was treated for a heart and blood condition and later discharged.
At the time when the two were allowed to go home, however, the government had already effected the cessation of movement out of or into Nairobi thereby leaving her and the young child stranded in the city.
Stock image of the Kenyatta National Hospital.
It was then that a well-wisher stepped in and housed the family for the period, after which NTV caught up with her and highlighted her plight in one of their bulletins.
Wanjiru informed that after her plight was highlighted, Mukami called her and urged her to keep knocking at government offices to see to it that she was granted permission to travel after which she could help.
"I first explained my plight to the journalists who visited me in Kawangware, and then on Sunday the same week, I was called by Mukami who told me that she had heard of my situation on TV.
"She asked me how I would like to be helped, and I told her it would be a massive boost if she steps in and helps me get home in Nyeri and be reunited with my children.
"She told me to go and make sure that I got the necessary documents from the government indicating that I was cleared to travel, and then after that, she would help me get home to my children," she stated.
Wanjiru added that after she got the necessary documents, Mukami followed through with her promise and released her personal car which took her all the way to her home in Nyeri.
In addition to the opportunity, it is reported that a number of organizations also came forward to support her in bringing up her children due to the hardships being experienced.