Oparanya's Next Step if Raila Runs for Presidency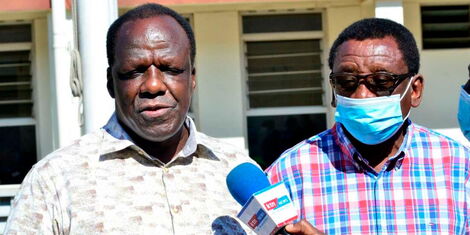 TWITTER
Kakamega Governor Wycliffe Oparanya on Monday, June 7, announced that he was ready to sacrifice vying for the presidential seat if at all ODM leader Raila Odinga expressed interest in the same position.
Speaking during an interview on TV 47, Oparanya noted that he would consider other posts to allow for Odinga to vie.
"If my party leader stands, I think I would rather go for another post instead of opposing him because we have worked together all this time since I joined the party in 2005," he stated.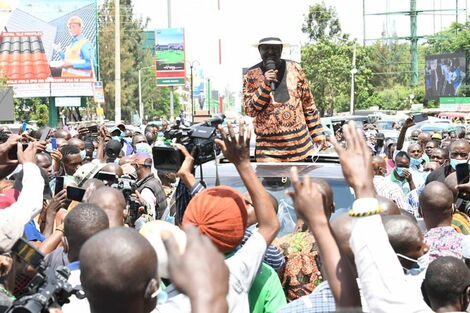 Raila greets Kisumu residents while inspecting projects in the area on May 24, 2021, ahead of the Madaraka Day celebrations.
TWITTER
"Depending on what will be there at that time, the BBI was creating other posts, it was also creating ministers coming from the regional assembly and like the situation now," he added.
The ODM party had asked interested presidential candidates to submit their applications before March 31, 2021.
Oparanya and Mombasa Governor Ali Hassan Joho are the only ones who submitted their papers before the deadline.
"Unfortunately, my party leader did not apply… When we applied, we were told that the applications were being processed but later they communicated to say that as candidates, we are supposed to move around the Country, talking to delegates," Oparanya stated.
Odinga is yet to publicly declare whether he will be in the presidential ballot.
A section of political analysts suspect that Raila may give up his presidential ambitions and grasp at the Prime Minister slot if the BBI sails through.
"I believe he would opt for the Prime Minster slot instead of the hotly contested Presidential seat due to a number of factors including his age," Jane Thuo,  a lecturer at the University of Nairobi stated.
"We are likely to have two or three formations ahead of the General elections. Raila could be comfortable with the Prime Minster's position because he has held the same office before," Kitutu Chache South MP Richard Onyonka revealed.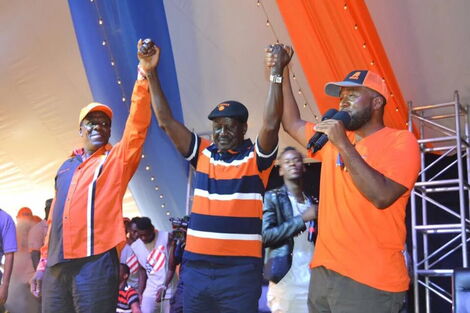 Raila Odinga (center), Kakamega governor Wycliffe Oparanya (left) and Mombasa Governor Hassan Joho during a past public rally in 2018.
Related