Pauline Sheghu: From KBC Anchor to Corporate World Guru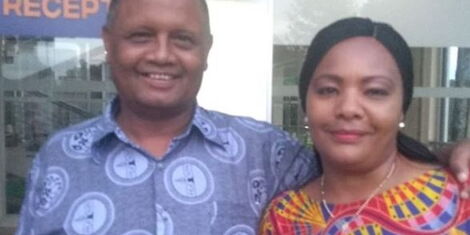 INSTAGRAM
Veteran journalist Pauline Sheghu is one of the most celebrated anchors at Kenya Broadcasting Corporation (KBC), revered for her command in the Kiswahili language.
The anchor, however, opted to switch her career path into the corporate world where she joined the Geothermal Development Corporation (GDC).
Sheghu went on to establish herself in the government parastatal where she serves as the Chief Officer in charge of External Consultancies, Linkages and Partnerships.
In a recent interview, the communications guru explained that making the move to the corporate world was one of the best decisions in her career as she looked to pave the way for younger journalists.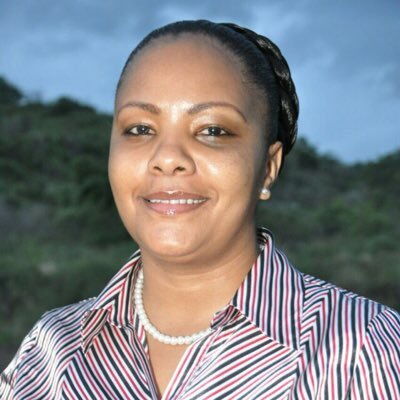 Geothermal Development Corporation (GDC) Chief Officer Pauline Sheghu
INSTAGRAM
"I had pursued my journalism education until Masters' level but I opted to move to this other sector to try it out and I have learned a lot in my current role," she stated.
At GDC, Sheghu is tasked with developing and reviewing a framework to manage external consultancies as well as sourcing for trainees and establishing linkages and partnership tools.
She is also in charge of the promotion of GCE programs where she oversees the development, review and implementation of the promotional plan.
On transitioning from media to the government body, the journalist stated that anybody can do it, adding that it all depends on how hard someone is willing to work.
"When I joined GDC, I was not really well prepared but I worked myself to what I am today. I learned on the job and communication in the corporate world is different than for TV," she disclosed.
Sheghu further advised upcoming reporters to define their career path early on, so as to be intentional on the decisions and opportunities they go for.
"For women in journalism, present yourself as you are. If your bosses want you to dress a certain way for the camera, do it as long as it is in line with your values because the average viewers do not know there are other forces who are making you dress skimpily on TV. It is your image on the line," she conveyed.
In the corporate world, the communications specialist advised women to be more visible in their work and presentation.
"For women, you have to fight for what you deserve, just like those men. If you are qualified for a certain post, apply for it with your qualifications," she stated.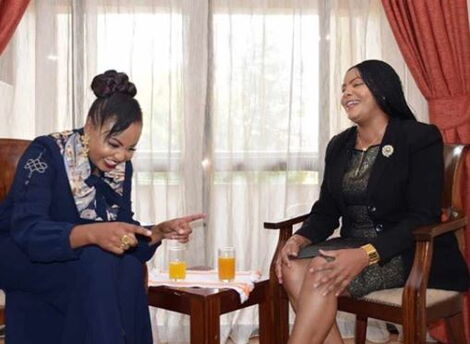 GDC Chief Officer Pauline Sheghu (right) with journalist Mwanaisha Chidzuga
Related