Paying Bills in Kenya: Co-op Bank Eases the Burden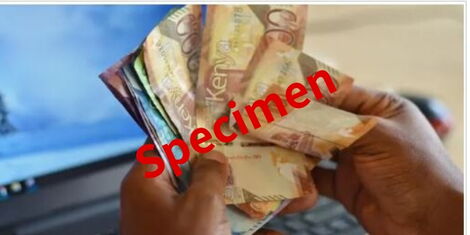 While this can be challenging due to the recent slow-down in economic activity, you can make it easier for yourself by cutting down on wasted time and energy as well as unnecessary fees.
How? With solutions such as Co-operative Bank's Internet Banking, one can easily pay their utility bills as it is connected to all major billers.
In addition, users can schedule regular bill payments making it easier to manage one's finances and avoid surprises, such as a disconnected home internet connection right before that big virtual meeting.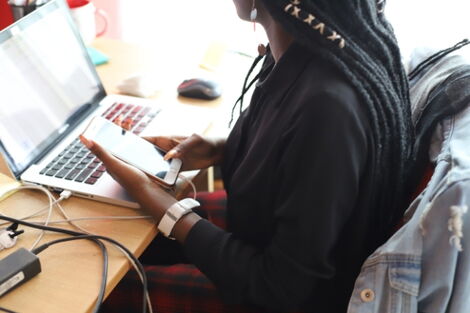 A file image of a lady using a phone
One can easily self register for the Internet Banking service on the portal , with new users able to select either a Personal or Corporate account
Frequent runs to the electricity tokens dealer, for example, are a thing of the past for users of the solution.
With live sports returning to screens around the world after a hiatus occasioned by the pandemic, many also wouldn't want to be disconnected ahead of upcoming big games and tournaments.
With Co-op Internet Banking, users can see how much they are spending on each bill payment, allowing them to align their financial decisions and priorities accordingly.
Making it easier to pay your bills, however, isn't the only advantage the platform offers.
Its range of practical features means that you have more time to kick your feet up, as all you need to make important financial moves is your phone.
For learners, business people and workers in various sectors, the new normal revolves around communication via video conferencing, phone calls, collaboration and messaging apps.
The need to stay plugged in has become more important than ever, and with Co-op Bank Internet Banking it is easier to track your expenditure on credit and bundles.
You can purchase airtime for your phone directly from the platform, ensuring you always stay connected. Users can also purchase internet bundles through the all-in-one service.
In addition, you can use Co-op Internet Banking to pay for goods and services directly to M-PESA till or Paybill No. This goes a long way in avoiding the hassle of constantly withdrawing cash and the challenges that come with it.
Also, Co-op Internet Banking allows you to transfer money directly to M-PESA or any local bank account through PesaLink. It thus becomes unnecessary to have to shift funds between bank and mobile money accounts to seamlessly send money.
Usually, shifting money between mobile money and bank accounts comes with extra fees that dent users' pockets. With this solution, the user also remains in control of their finances, and it is easy for people including business owners to view their purchases among other transactions.
Such tools make it easier for business owners to make informed decisions, thanks to their continued observation of expenditure patterns.
Importantly, it packs various features that are quite useful to people focused on building their financial futures.
With a few swipes, one can access an overview of their financial information to help them plan.
One is able to check their account, card and loan balances at absolutely no cost.
Being able to accurately assess your financial situation at any time is an important step in strategising and growing in that regard.
The Co-op Bank Internet Banking platform offers you detailed information that allows you to seize control of your finances, helping you work on your dreams and aspirations.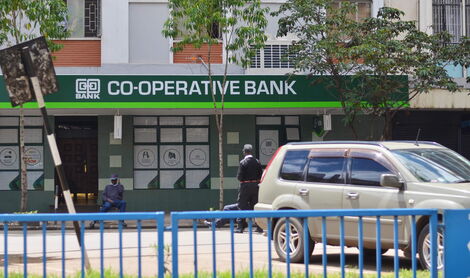 Co-operative Bank Branch Along Kenyatta Avenue in Nairobi. Monday, October 21, 2019