Philip Etale's Journey to Quitting Alcohol
Orange Democratic Movement Communication Director Philip Etale made a personal decision to quit alcohol on his birthday, Wednesday, July 15, after several years of struggles.
The former Citizen TV journalist shared his decision on his social media pages and later on spoke with TMZ.co.ke on his journey to recovery from alcohol.
"One of the remarkable decisions I made on my birthday was to quit alcohol. I am proud of my decision and so help me God," Etale tweeted on Friday, July 17.
His alcohol woes worsened after he plunged into depression in 2015 following the demise of his son coupled with the grief of burying his mother in 2014.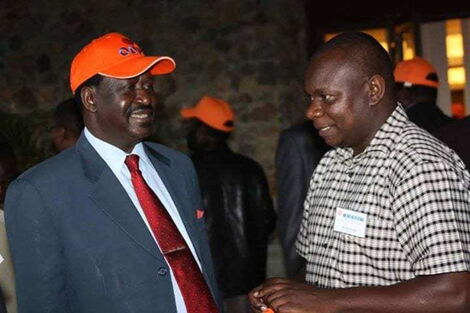 File image of ODM Party Leader Raila Odinga (left) with his party's Communication Director Philip Etale (right)
After laying his son to rest, Etale felt ill and proceed to undertake tests at a hospital where he was admitted for one week. The doctors ascertained that he had contracted diabetes and recommended him to a counselor where he was counseled and asked to quit alcohol.
According to him, his first trials backfired as peer pressure and mob mentality forced him to go back to his drinking ways in 2017. Etale stated that he was out to impress friends by hanging out with them and wasting a lot of money on expensive liquor.
In early July, he felt his body was aching and went for another checkup at Ngong Road, Prestige Plaza. His sugar level was at 25, which was very high. He was released after undergoing a five-hour treatment through intravenous (IV) therapy and was asked to drink a lot of water while taking his pain medication.
"I had stopped taking my recommended diet and was doing alcohol again. The doctor asked me to reduce my alcohol intake. Rather than slowing down, I decided to quit and take care of my own health. I want to live up to 85 years and above like my father and grandfather," Etale stated.
His biggest regret was wasting funds which he could have saved and later used to change and impact lives. The communication personnel added that he had dedicated himself to saving from then on and would realize his late mother's dream of uplifting the girl child.
"Imagine if I had saved Ksh 10,000 per month, that translates to Ksh 120, 000 per year for the year I was an alcoholic. I quit and I urge other fellow young men to follow suit," Etale rallied.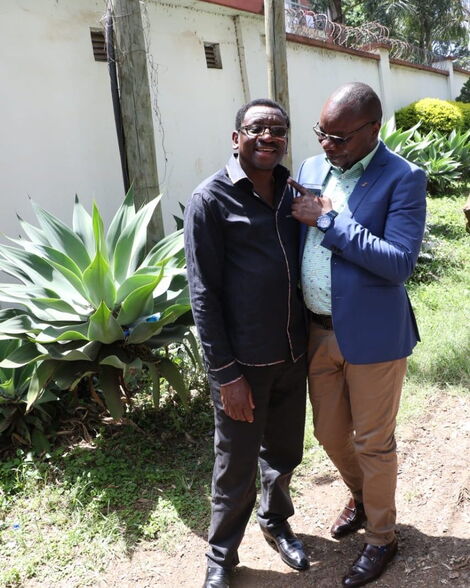 File image of Siaya Senator James Orengo with ODM's Communication Director Philip Etale
Related