Police Ambushed & Shot Dead in Nairobi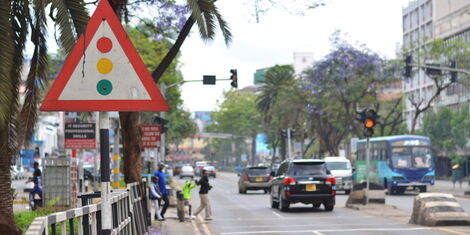 SIMON KIRAGU
A police officer was on Tuesday night, January 26, shot dead by thugs in Land Mawe area, Industrial Area, Nairobi.
The officer, Mark Kiptui, was with his girlfriend in his car, when four robbers ambushed them demanding for money and other valuables.
A commotion ensued that saw the officer shot in the head, dying on the spot.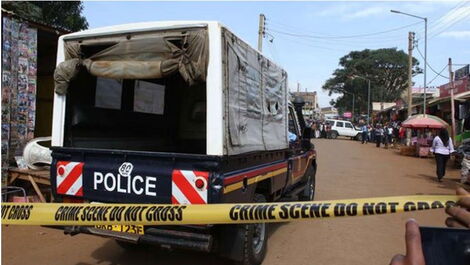 A police vehicle at a scene of a crime
FACEBOOK
In the melee, one of the gang members who was wrestling with the officer was also shot dead by an accomplice.
At the time of the shooting, the officer is said to have been wearing civilian clothes and was not armed.
Police suspect that the gang had an intention of killing the officer and are still trying to figure what the motive could be.
Nairobi police boss Rashid Yakub confirmed the incident saying that the investigation is ongoing.
Robbery with violence – which the law defines as an offender who is armed with any dangerous weapon or is in the company of one or more persons and attempts to wound, beat, strike or use any other personal violence to any person – attracts a death penalty.
Also read;
There has been a spike in the number of reported crimes in Nairobi over the last week.
Recently a man who had just withdrawn money near railways was accosted by robbers who stole Ksh320,000.
They were cornered by boda boda riders at the University Way area where their vehicle was vandalised.
They were saved by police officers after civilians who wanted to lynch them were dispersed.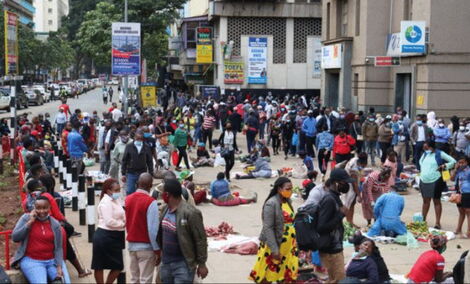 Nairobi residents pictured at Kenya National Archives section of Nairobi CBD
Related