Police Foil Bungoma Prison Break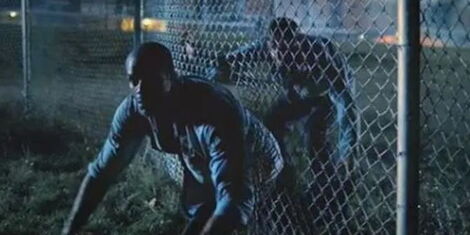 FACEBOOK
Police foiled a prison break attempt by two remandees at Bungoma Prison on Monday, November 23.
Confirming the incident, Bungoma South Commander Wilson Nanga stated that the inmates were in the process of scaling the perimeter wall when they were spotted by the officers.
The officers are said to have ordered them to climb down, but they disregarded the order prompting the police to shoot one of them.
The other inmate reportedly surrendered and was taken back into custody.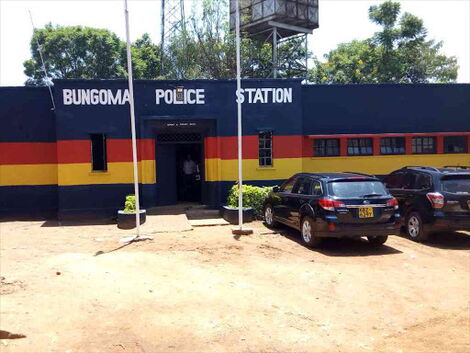 Bungoma Police Station
TWITTER
"The one who was killed had been charged with murder, and the other one was facing rape charges," Nanga explained.
The incident comes a few months after a similar incident was reported where 10 inmates escaped from Bungoma Police Station.
The prisoners escaped from one of the cells after digging out a hole in one of the walls.
They are said to have cut an angle line metal bar reinforcing the cell door which they used to dig the hole.
The ten had previously been charged with robbery with violence, burglary, assault, theft, defilement, and impersonation.
One of the inmates was captured during the escape after he was shot in the thigh.
DCI officers launched a manhunt for the other prisoners, and have since released their names to the public.
In a separate incident, six remandees escaped from Karuri Police Station cell in Kiambu in July 2020, through a toilet window.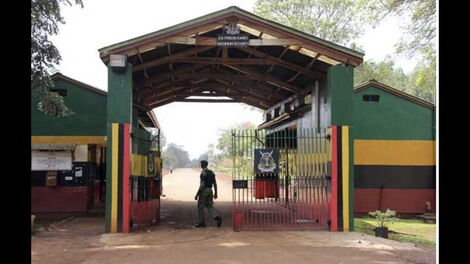 Industrial Area Prison
Related