Police Scale up Night Crackdowns on Nairobi Residents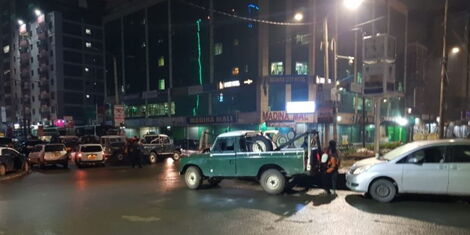 TWITTER
ASMALI MOHAMED
Police in Nairobi have scaled-up night operations to enforce compliance of the countrywide curfew that was announced by President Uhuru Kenyatta.
In the city, operations in Eastleigh estate appear to have caught residents flouting the rules unawares over the weekend and early in the week.
Several people caught outside past curfew hours were arrested and vehicles towed away.
Speaking to TMZ.co.ke, Chairman of Eastleigh Business Community Ibrahim Hussein commended the operation by police stating that all residents should comply to the set curfew hours.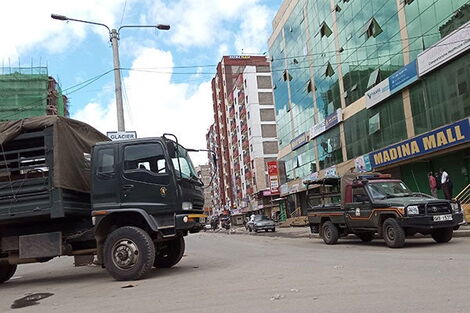 Heavy police presence in Eastleigh estate on May 7, 2020, after the government ordered a lockdown over a spike in Covid-19 cases.
DAILY NATION
"The crackdown was not selective as it is everyone's duty to obey the law and follow protocols. We are happy because the police are keeping our premises safe by arresting idlers," he stated.
Nairobi Police Boss Yakub Rashid affirmed that the crackdowns had been ongoing since the announcement was made and police were vigilant to ensure compliance.
"We don't care who you are. You should not be out past curfew hours if you are not part of essential services, we will deal with you and we will not stop soon," he stated.
He added that officers had arrested over 120 individuals who had turned petrol stations into miraa chewing dens. Health CS Mutahi Kagwe had earlier warned miraa chewers who had been risking their lives by not observing social distancing.
Rashid explained that those arrested were charged in court in accordance with the Public Health Act on Covid-19 restriction of movement of persons and related measures.
The police commander further advocated for personal responsibility for residents adding that the measures had been put in place to help in the fight against Covid-19.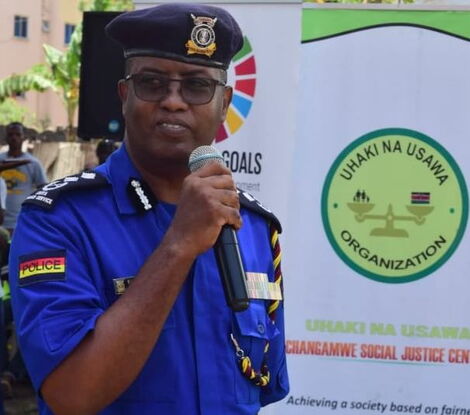 Nairobi Police Commander Rashid Yakub gives an address at a past function.
TWITTER
In some estates especially in densely populated areas, businesses are still operating past the curfew hours until 10 pm.
President Uhuru declared that the country's curve was flattening as less Covid-19 cases were being reported.
As at September 7, 2020, Kenya had recorded 35,205 cases.
Related