Political Analyst Mutahi Ngunyi Boasts About Building Ruto's Career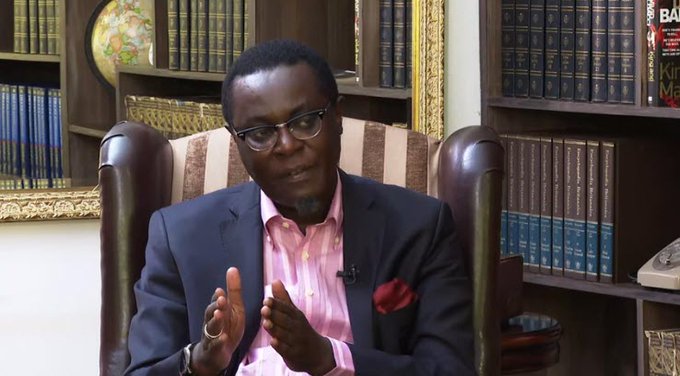 Political analyst Mutahi Ngunyi on Thursday evening, May 7, came out with bold claims on how he single-handedly engineered Deputy President William Ruto's 'hustler' brand, thereby propelling him to political stardom.
Taking to Twitter, the outspoken political analyst who was addressing Elgeyo Marakwet Senator Kipchumba Murkomen, bragged that he created the hustler versus dynasty conversation, which has been of help to the DP.
"I created the hustler nation. I created the hustler vs dynasty fight. Check history. And then I made it fashionable for a chicken seller to own a Ksh1.2 billion village house. True or not," he stated.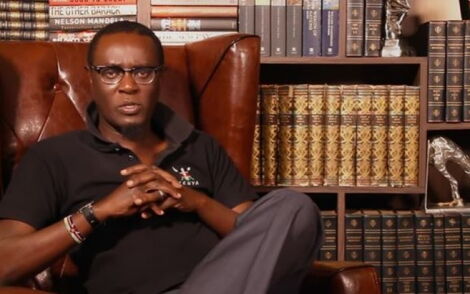 Photo political analyst Mutahi Ngunyi
THE STANDARD
He then turned his guns on the Elgeyo Marakwet Senator and challenged him to respond intellectually, going on to mock the senator by pointing out that he would not respond if all the Ruto ally could come up with were Bible verses.
"Please do not run your mouth. Respond thoughtfully. No Bible," he warned.
Murkomen, known for his quick responses on social media, defiantly countered Ngunyi's statement with a bible verse, a habit synonymous with DP Ruto and his close allies over the last few weeks.
"Let another man praise you, and not your own mouth; A stranger, and not your own lips Proverbs 27:2," Murkomen stated.
Despite efforts by Murkomen and digital strategist Dennis Itumbi to quash Ngunyi's latest revelation, a detailed search on the debacle shows that the political analyst is actually laying down hard facts.
The political commentator is famous for the term Hustler Nation which he came up with on April 10, 2018.
At the time, Mutahi predicted that Ruto would command the influence of Kenya's common citizens and that it would help him ascend to power better than tribal alliances would.
"Ruto will walk into the presidency as a former chicken seller and he will represent our aspirations as a nation of hustlers with pride. His symbols of struggle are powerful, they give us hope," Mutahi stated.
The political analyst has mastered the craft of predicting political scenarios which time has proven the professor's knowledge of social science set him apart from his peers.
According to Ngunyi's hypothesis of the 2013 polls, he stated that President Uhuru Kenyatta would win against former Prime Minister Raila Odinga.
He argued that Jubilee's inevitable victory would come from the coalition's combined ethnic vote of 6.2 Million (or 43.2% of the total vote).
"This number is basically a totting up of the registered GEMA and the Kalenjin voters. On that same ethnic logic. Cord coalition starts off with 19.2% of the vote or 2.74 million votes.
"For Cord to win, they need to double their support. For Cord to catch up with Jubilee, it must multiply each of its Kamba and Luo vote by 2.3. Virtually impossible is the implication," he had stated.
He called Jubilee's advantage a 'tyranny of numbers' which Kenyans adopted as the theme of the party's victory celebration when the won with 6,173,433 votes, only missing Mutahi's prediction by less than 30,000 votes.