Pumwani Maternity Hospital Receives Ksh3M ICU Equipment Donation From Mozzart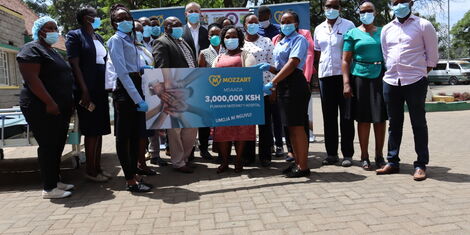 FILE
As part of their Corporate Social Responsibility (CSR) initiative dubbed "Supporting Our Healthcare Facilities", Mozzart Bet has donated medical equipment worth Ksh3 million to the Pumwani Maternity Hospital.
Mozzart is targeting to support key healthcare facilities in Nairobi and around different counties in the midst of the Coronavirus pandemic.
Previously, the company had made a donation of Ksh10 million worth of Personal Protective Equipment (PPEs) to front line professionals.
"In our new program of donating Intensive Care Unit (ICU) equipment to hospitals, we have so far donated equipment to the Ngara Health Centre, Chemolingot Sub County hospital in Tiaty.
"In Nairobi, we have so far supported the Mathare North Health Centre, Kahawa West Health Centre and now Pumwani. Kindly accept our small Christmas donation, as we continue to partner in this journey during these tough times," Mozzart Bet Country Manager Sasa Krneta said.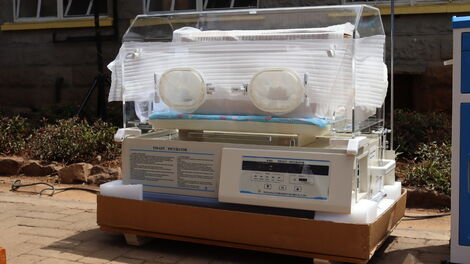 ICU equipment donated to Pumwani Hospital by Mozzart Bet
FILE
Items donated to Pumwani Maternity Hospital included incubators, patient monitors, oxygen concentrators, bedside lockers, and patient beds complete with Macintosh mattresses.
Equipment donated to Mathare North Health Centre Kahawa West Health Centre, Ngara Health Centre and Chemolingot Health Centre were in the range of Ksh 1,500,000.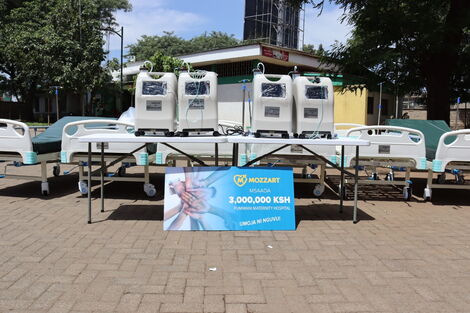 2 crank patients beds, Patients bedside lockers, baby incubators, patient monitors with movable stands, and oxygen concentrators Donated to Pumwani by Mozzart Bet
FILE
"Mozzart has really helped us today and we hope it is the beginning of a partnership journey that will support other departments like the out-patient services," Pumwani Maternity Hospital Deputy Medical Superintendent and Head of Clinical Services Beth Maina said.
The event was held at the Pumwani grounds, and was attended by the Nairobi Metropolitan Services Director of Health, Josphine Kibaru Mbae, Medical Superintendent, Pumwani Maternity, Dr. John Murima, Mozzart Bet Country Manager Sasa Krneta and Mozzart Bet Marketing Manage Okoth Ochieng' among other dignitaries.
ICU equipment donated to Pumwani Hospital by Mozzart Bet