Quarantined KU Patients Send Urgent Message to Uhuru [VIDEO]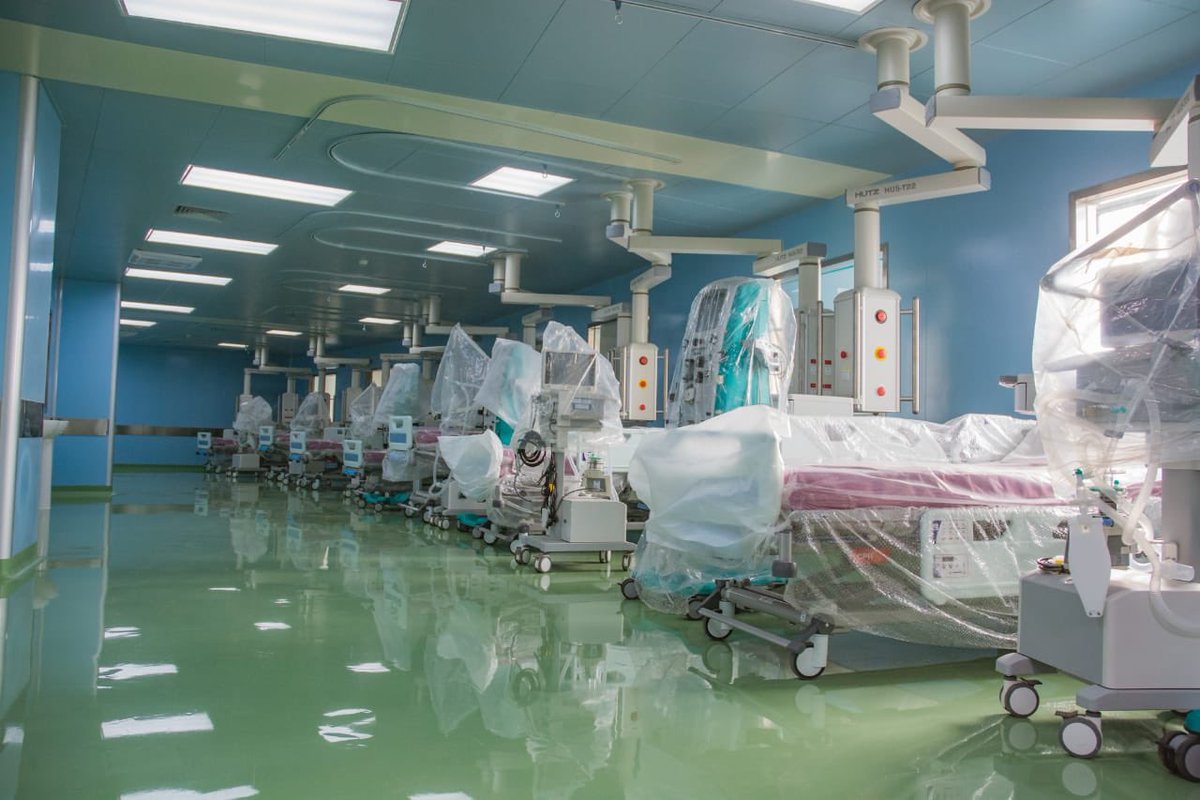 Equipment and beds at the Kenyatta University Referral Hospital.
The situation at the Kenyatta University Referral Hospital quarantine facility has reached a tipping point, with countless patients pleading for assistance.
Speaking to TMZ.co.ke, several patients agreed to record and share a video, in which they went on to air out their predicament.
One of the patients, Samuel Osore, narrated how he was taken to the facility after complaining of chest complications due to his asthmatic condition and high blood pressure.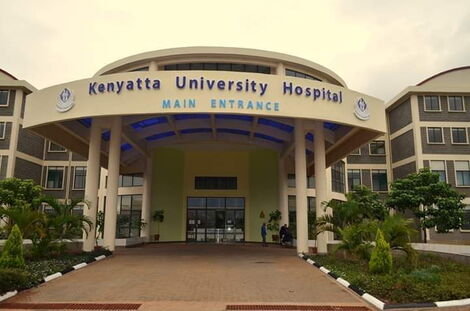 Kenyatta University Referral Hospital main entrance area.
"I was told that my results showed that I was not infected by the virus. However, they have not been treating me for my asthma, all I got were Piriton tablets.
"I am now stuck here as they have officers who have assured me that I will not leave until I clear my entire bill," he narrated.
It was one disheartening tale after the other, with one of the patients adding that he had informed the hospital that he was willing to work at the facility to cancel out his bill.
A lady from Kawangware also opened up, revealing that she was separated from her breastfeeding baby.
"I was taken to KU alongside my husband, my 6-months-old daughter as well as 3 relatives.
"3 of us tested positive. However, I did not see my results. I was informed of it when they came for me as a contact of a friend of mine who had tested positive for Covid-19. Here at KU, we pay for beds. I cannot even breastfeed my daughter well," she revealed.
The disheartening revelation comes on the day when one of the patients at the facility attempted to end his own life, despite testing negative for the virus.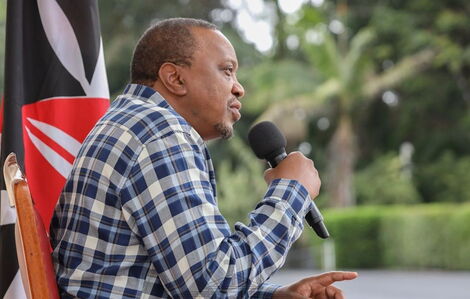 President Uhuru Kenyatta Speaking during his radio interview at State House Nairobi on April 7, 2020.
PSCU
One of the patients at the health centre explained that the suicidal man had been stuck at the facility for over 21 days despite testing negative for the virus.
"He has been here for 21 days despite being declared free of the virus. I heard that he just got word that his home has been robbed which is probably why he went over the edge," he stated.
It was further revealed that each patient is charged Ksh3,150 per night, despite the fact that they were informed that the government would foot the bill.
"My worry is on the payment which is done here. First of all, I am paying for quarantine and my bill is over Ksh30,000.
"We are paying through paybill no 293762. This paybill no is for treatment and not for quarantine," one of the patients stated.
Gatundu South MP Moses Kuria has also weighed in on the matter, urging Health Cabinet Secretary Mutahi Kagwe to respond with urgency.
"Dear CS Mutahi Kagwe. Please use part of the Ksh6 Billion World Bank Money, the Ksh4.5 Billion in the supplementary budget, and the Ksh1 Billion from the Private Sector to pay the bills for the recovered Covid-19 patients who are held incommunicado at Kenyatta University Referral Hospital for unpaid bills," he stated.
Watch the exclusive footage from the KU Referal hospital below: