Questions Raised Over Late James Oyugi's Covid-19 Status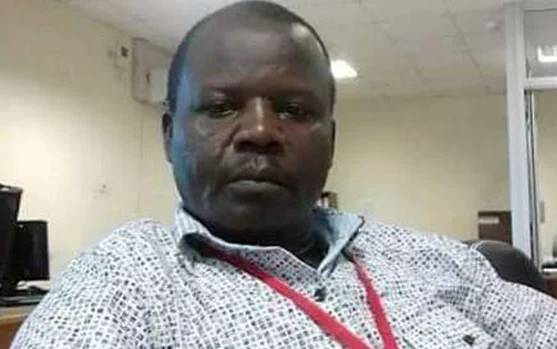 The late James Onyango who was buried in the middle of the night on Sunday, April 12.
Questions emerged on Sunday, April 26, over the Covid-19 status of the late Kenya Ports Authority (KPA) employee, James Oyugi, after all his kin who were among 14 contacts in mandatory quarantine were released after testing negative.
The late Oyugi was hurriedly buried in the wee hours of Sunday, April 12, at his home in Siaya County, with his kins protesting what they described as an 'undignified' send-off.
The news of their release elicited mixed reactions on social media with lay Kenyans questioning the effectiveness of test after all of Oyugi's kin, who were in close contact with the deceased, testing negative.
"So if the kin travelled and stayed with this guy for a very long time but they are negative, was the guy really positive?" one Twitter user wondered as earlier speculation over the real cause of Oyugi's death was rekindled.
"And Director Kemri just got fired over delayed results, we know how the replacement will be done. The fight against Coronavirus is becoming political. We are watching," added another Twitter user.
"The Government should apologise for the people of Siaya and the family of James Oyugi. Or else we need to be told how else this Corona is transmitted," Steven Manyala wrote of the latest development in a pandemic that many lay Kenyans are yet to fully understand.