Raila Flown to Dubai for Back Surgery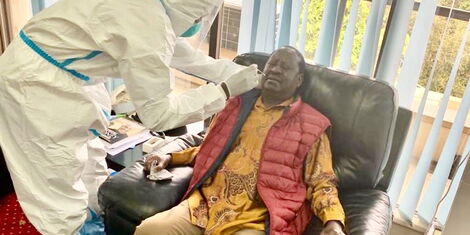 It is now confirmed that former Prime Minister Raila Odinga was flown outside the country on the afternoon of Sunday, June 21, for treatment.
A report by Daily Nation indicated that the former premier was flown to Dubai and checked in to a German facility for a minor procedure on his back.
Confirming the trip's nitty-gritty, the Odinga family Spokesperson Oburu Odinga, on Wednesday, June 24, stated that Raila was not in any serious health condition but was being monitored.
"Jakom is out of the country for a minor surgical operation on his back. It is not a serious health issue but just a minor one. So he is okay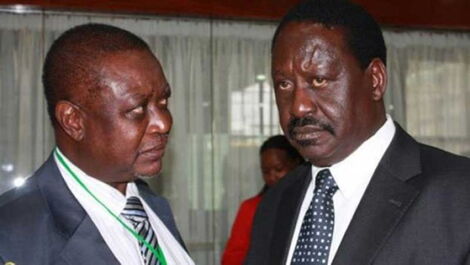 Former Prime Minister Raila Odinga (right) and his brother Oburu Odinga.
The Germans have a good hospital facility in the Arabian country where he is being monitored," stated Oburu.
This confirmation effectively puts speculations about his trip to China to bed.
The spokesperson refuted China rumours effectively noting that Raila had not set foot in the Asian country this year majorly because of the Covid-19 pandemic and the restrictions that followed.
"He is not in China. The last time he was there I think was in December last year before the Coronavirus pandemic. Right now, if you want to get there, you must be ready for a 14-day quarantine.
"That is not tenable so there is no way he could have gone there," he added.
Another family member confirmed that the former premier was active on the family Whatsapp and periodically updating them on his condition.
Rumours had hit social media claiming that Raila had been flown to China for the treatment of a type of cancer associated with old age.
The reports further indicated that Raila flew together with his daughter Winnie Odinga and a male aide on Sunday, June 21.
The spokesperson, however, remained tight-lipped on Raila using a medical plane to travel or who accompanied him.
Orange Democratic Movement (ODM) Communications Director Philip Etale, on Monday, June 22, had claimed that Raila had flown to Kinshasa, DRC, for official duties as the AU envoy.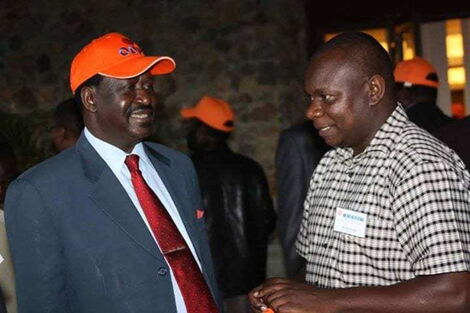 ODM Party Leader Raila Odinga with ODM Communication Director Philip Etale.
Related