Raila Speaks After Dubai Surgery [VIDEO]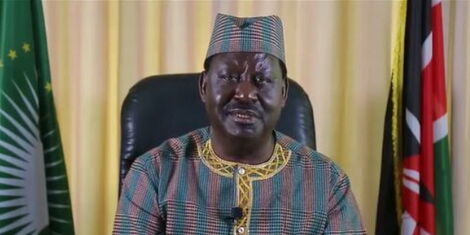 Former Prime Minister Raila Odinga, on Wednesday, July 1, spoke for the first time since his medical surgery in Dubai.
A video posted by his daughter, Winnie Odinga, shows the ODM party leader, clad in a pair of shorts, in a cheerful mood.
"I am feeling great and let me thank everyone who sent me messages of goodwill. Asante, Asante, Asante Sana (thank you so much)," he stated.
Asked how he was feeling by his daughter, Odinga stated he was "feeling strong and rejuvenated."
Raila underwent surgery to treat a nerve disorder that had affected one of his legs.
Odinga family spokesman Dr Oburu Oginga on Wednesday, June 24, revealed that Raila had gone for a "minor back surgery", a statement that was reiterated by his wife, Ida Odinga.
"He is in the United Arab Emirates-Dubai based International Hospital run by Germans. He has been successfully treated of a mild nerve disorder affecting one leg and not what has been alleged," Ida stated.
She was quick to dismiss mounting rumours that her husband's condition was critical.
"Treat such rumours with utmost contempt and abhorrence. It's not right to speculate on someone's health," she asserted.
True to her statements, the PM in his latest video displayed his agility on both feet for the world to see, as he explained the overwhelming nature of all the well-wishes he received during his recovery.
"I fee very strong and rejuvenated. It feels very nice to be back out enjoying the fresh air again. I want to thank everyone for all the well-wishes, it was just so much and it helped me recover even faster," he stated.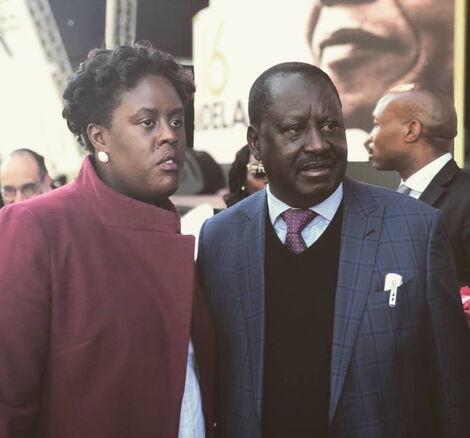 ODM Leader Raila Odinga (right) and his daughter Winnie Odinga
Related