Raila Takes Firm Stand On Senate Drama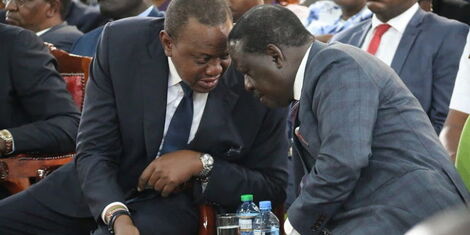 Former Prime Minister Raila Odinga, on Monday, July 27, declared his stand over the impasse that is rocking the Senate over the revenue allocation formula for the counties.
In a statement, the former premier noted that it was the high time the lawmakers adopted the formula that originated from the Commission for Revenue Allocation.
"Under the circumstances, the country and our people would better be served if we adopted the recommendation of the CRA for the next five years," stated Raila.
Noting that the Senate had already turned down the recommendation, Raila explained that the fight was now taking the ethnic approach which he described as toxic to the wellbeing of the country.
"This stand-off is causing paralysis and mistrust at a time the country needs to be united and singularly focused on tackling the grave pandemic [Covid-19] currently threatening the lives and livelihoods of our people.
"It has also taken a dangerous ethnic undertone instead of being a level-headed debate on the nation's development trajectory," he added.
Related