Remmy Majala, Nick Ndeda Land Major TV Deal With US Artist P Diddy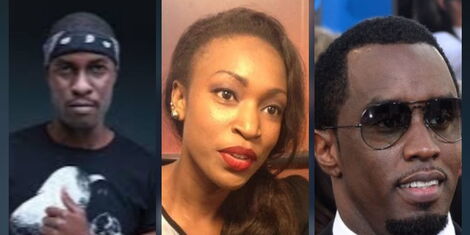 Remmy Majala and Nick Ndeda landed a major deal on Wednesday, July 29 with REVOLT TV owned by renowned American artist Sean John Combs popularly known as P. Diddy.
Majala and Ndeda will be hosting What's Good Africa, a new half-hour unscripted series exploring all aspects of Hip Hop culture in Africa.
The show is set to premier on Wednesday, August 12 and will focus on emerging artists to fashion, sports, entrepreneurship, events, parties, and more.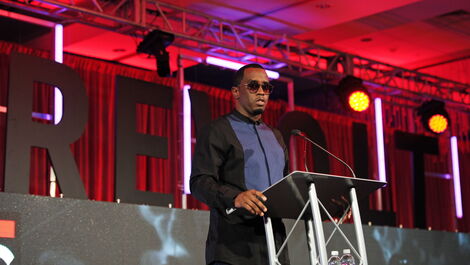 Sean Combs alias P Diddy speaking at a past event.
Majala soared into the limelight with her show Arena254 on K24 while Ndeda is a well-known TV and radio presenter from Kiss FM with the popular Drive Show.
The show was born after REVOLT signed a new content partnership with What's Good Networks which is a sister production company of What's Good Studios that is based in Nairobi.
Vice President of Programming at REVOLT Jonathyn Pankratz in an interview with their official website was delighted to enter into the agreement with What's Good Africa.
"We're very excited to partner with What's Good Networks and What's Good Studios to spotlight the vibrant Hip Hop scene in Africa, which is full of the young, innovative artists, influencers, and entrepreneurs REVOLT has been championing since our launch," he stated.
CEO and co-founder of What's Good Networks and What's Good Studios Tilo Ponder reiterated their focus on promoting African talent.
"As day one fans of REVOLT TV, we're delighted to be partnering with them to launch What's Good Africa, celebrating Africa's powerhouse creative talent and sharing their stories with the world.
"This proves yet again that Hip Hop is truly a global phenomenon by connecting diverse cultures and young audiences everywhere," he noted.
Aside from working at K24, Majala has also graced Switch TV screens while Ndeda has also been a presenter at X FM.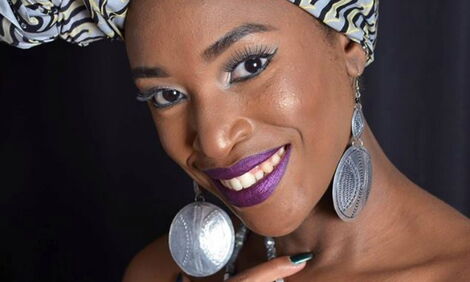 Former Switch TV presenter Remmy Majala posing for a photo.
Related