Renowned Businessman Kills Self Inside Newly Built Mansion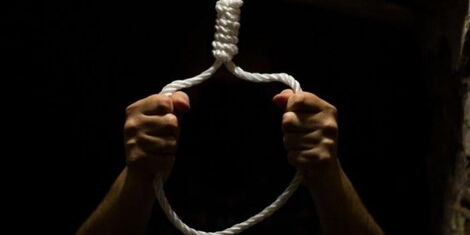 A family in Kakamega is mourning the death of a tycoon who was found hanging inside his newly built mansion.
According to a report by Citizen TV, Businessman Simon Kilonzo was found by one of his workers on the morning of Tuesday, June 16. He had been last seen on the night of Monday, June 15.
Kilonzo was a renowned businessman in Kakamega town who commanded numerous businesses and his mansion, which is located in Lurambi, Kakamega County, was nearing completion.
Confirming the incident, Shiundu Assistant Chief Phoebe Andati noted that family wrangles might have led the businessman to take his own life.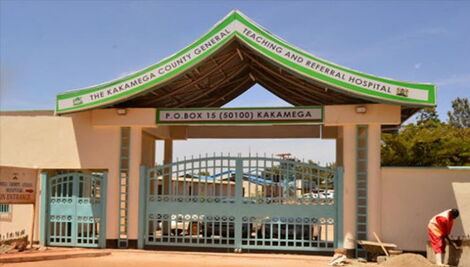 The Kakamega County Teaching and Referral Hospital
She further noted that investigations into the matter had been launched.
"The deceased was picked up by the Kakamega Police Station OCS and the cause for his suicide is not yet known, investigations are still ongoing.
"When I arrived, he had already been untied and he was not breathing," stated Andati
His neighbors noted that they woke up to find his car parked outside the incomplete mansion.
"When I woke up this morning, I found his car parked at the same spot as yesterday so I started taking care of my homestead. At 8:00 a.m., my son informed me of reports that our neighbor had taken his own life," stated one witness.
His body was transferred to Kakamega County Referral Hospital Mortuary.
His case adds to increasing domestic abuse issues that have been on the rise in the country since the dusk to dawn curfew was instituted in an effort to curb the spread of the Covid-19 virus.
In January, a man, Mwanza Kaloki, was under the Machakos police radar for hacking his mother and niece to death after allegedly quarreling over a meal of eggs and Ugali.
"They had deep cuts on the head. My daughter was still breathing when I arrived. She was lying in my house's corridor. I carried her and took her outside the house and laid her in our compound," stated Kaloki's brother Alfred Mbithi.
In an earlier address, Health Chief Administration Secretary, Mercy Mwangagi, warned domestic violence perpetrators that the state was turning its gaze on them.
"We want to remind everyone that the law has not been suspended and that it will catch up with those who mete violence on others during this period," Mwangangi warned.
Related