Rental Agreement Form in Nairobi Flat Sparks Debate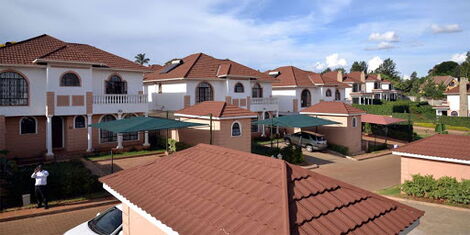 A tenant in Nairobi has shared her rental agreement form which elicited mixed reaction as some of the clauses within the form were considered outrageous and set to infringe on her privacy.
A rental or lease agreement form is a legally binding contract between a landlord and tenant that outlines the terms by which the tenant can rent property from the landlord.
"The following are requirements for getting a house in some parts of Nairobi," the netizen lamented.
Among the requirements stipulated by the landlord within the form shared by the Nairobi resident on Tuesday, July 21, were the basic information, from a copy of Identification Card, passport size picture, name, address and phone number.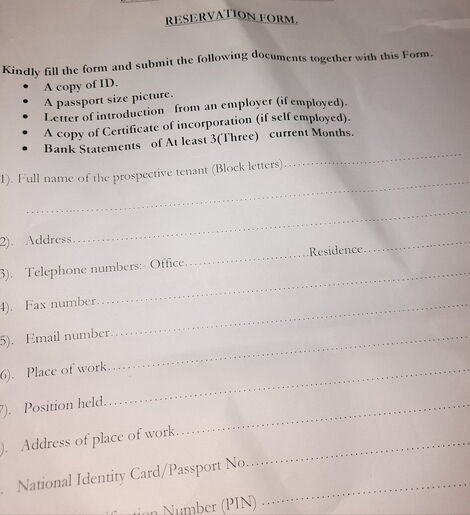 A rental agreement form shared on Tuesday, July 21, 2020
However, the landlord also requested a letter of introduction from an employer (if employed) and a copy of the certificate of incorporation (if self-employed).
Another request was bank statements of at least three months. The form went on to request details of other house occupants, from adults to children. Apart from the amount of money to be paid per month, the landlord also listed conditions for occupying the house, limiting occupants per flat.
The landlord only allows a maximum of 4 persons in a 3 Bedroomed flat, 3 persons in a 2 bedroomed flat and 2 persons in a 1 bedroomed flat.
A lease should be framed with the aim of creating a mutually beneficial relationship avoiding disputes between the tenant and the landlord. Kenya's law protects tenants but does not offer limits on a landlord's demand on his rental houses. However, the right to privacy as stipulated in Article 31 states that one has a right not to have information relating to family or private affairs unnecessarily revealed.
Due to the increase of crime in urban areas, police request for verification of tenants from landlords, thus landlords can also ask for a copy of employment letter from the tenants' employer. However, this is based on the agreement between the tenant and landlord and is mostly used in cases of foreign nationals.
Among the rights of a tenant are stipulated in the Registered Land Act, the Landlord and Tenant Act, the Distress for Rent Act, the Transfer of Property Act and the Rent Restriction Act.
One's rental agreement form should also stipulate certain clauses including tenancy period, frequency and date of rent payments, rent increment, termination of the lease, the time of renewal of lease and the provisions for repair and maintenance and at times inspection of premises.
One Mamma B in response to the netizen's post argued that "Landlords have found themselves in problems because they have been harbouring criminals or worse undocumented immigrants. That said, there are those landlords who discriminate based on tribe, marital status, occupation or gender."
"All this information, someone can even take a loan with your documents," Peaky Blinder added.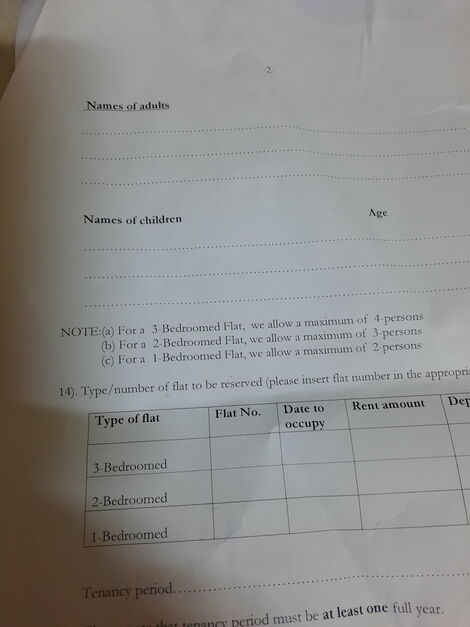 A rental agreement form shared on Tuesday, July 21, 2020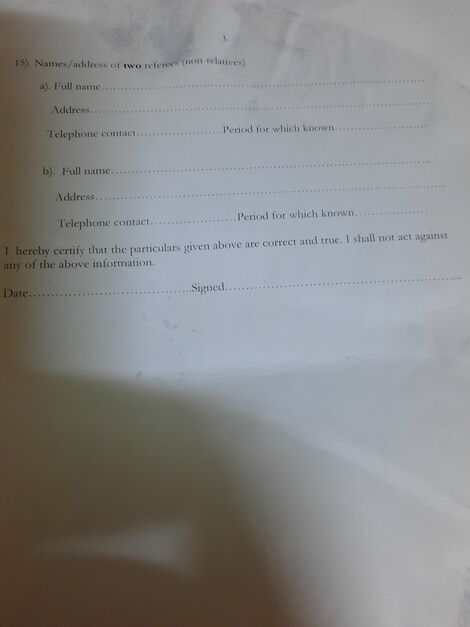 A rental agreement form shared on Tuesday, July 21, 2020
Related