Residents Warned as Ksh6B Turkwel Dam Risks Overflow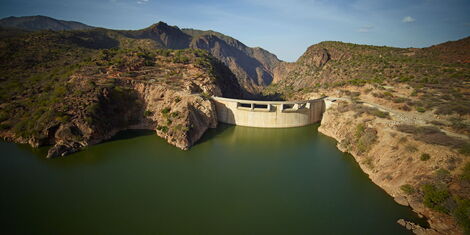 Kerio Valley Development Authority (KVDA) issued an alert on an impending overflow after Turkwel Dam in West Pokot County increased its water volume owing to heavy rainfall.
KVDA detailed that the dam with a capacity of 1,150 meters is currently at a level of 1,142 meters and is expected to spill over in the next two months, between August and September 2020.
"People living downstream should move to higher grounds to be on the safe side," KVDA Managing Director Sammy Naporos stated in the alert.
Naporos further allayed fears that a tragedy was looming, urging the residents to be calm as the dam was built with a system that allows it to evacuate excess water back to the rivers feeding it.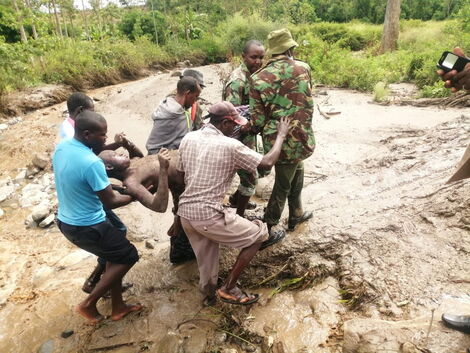 Police officers and local residents rescue a man who was trapped following the landslide that hit West Pokot County on April 18, 2020.
The director added that spillage from the dam was a normal occurrence. However, KVDA would watch closely on the proceedings to ensure the residents' safety. The spillover was termed as a gradual and not abrupt process.
Turkwel is used to produce power and it currently has a volume equivalent to 3-4 years of power generation.
The dam covers 60 kilometres and has 1.2 billion litres of water.
The dam was constructed by a French firm — Spie Batkinolles between 1986 and 1991.
Heavy rainfall has been witnessed in the country from the month of March to June 2020 as indicated by Kenya Meteorological Department.
For the months between June and August, Kenya Met detailed that the expected rainfall would likely be higher than the long-term average amounts (above normal) for the season.
In April 2020, at least 4,000 people were displaced and over 12 people reported dead following heavy rains in West Pokot County. The area is also prone to landslides.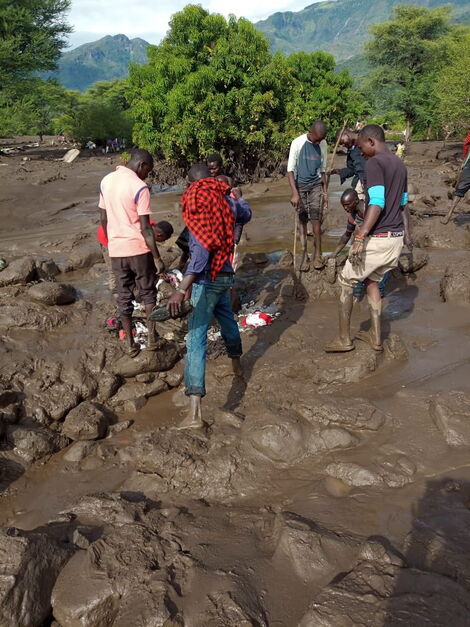 Residents pictured canvassing the aftermath of the landslide that hit West Pokot and Elgeyo Marakwet counties on April 18, 2020.
Related