Rhoda Namtende: Former Street Child Nominated for Ksh500K Global Award [VIDEO]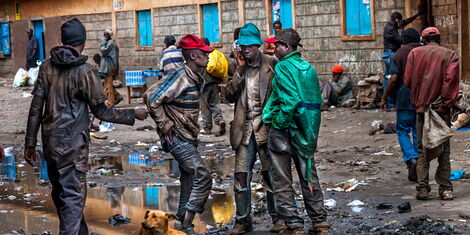 49-year-old Rhoda Namtende is one of eight finalists, four men and four women, up for the 2020 Hermann Gneimer Award.
The award is given to alumni of SOS Children's Villages, a rescue organisation which exists around the world and takes in abandoned and underprivileged children, offering them a path to a better future.
Drawn from a pool of 200 initial nominees, Rhoda is one of the SOS alumni commended for her exemplary work in being a beacon of hope in Mombasa County, Kenya where she grew up.
Namtende experienced a difficult life growing up on the streets with her siblings and was taken in by SOS Children's Villages in Mombasa as a malnourished child.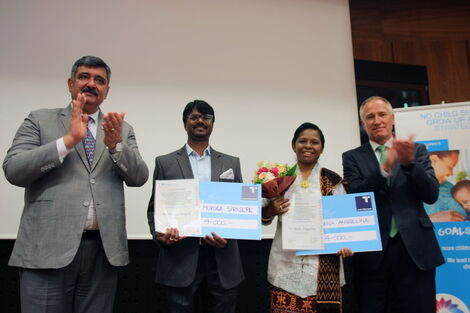 File image of past winners of the Hermann Gmeiner Award
FACEBOOK
While there, Namtende also secured an education, attending primary school and, eventually, secondary school.
She went on to secure a job at a major Coast hotel, but felt compelled to venture out to interact with young people including women, teenagers and children, many of whom were in the same position she was years before.
Eventually, Namtende left her job at the hotel to focus on working on uplifting those less privileged in her community.
In 2012, she officially started the Springs of Hope Children's Home, which has become a haven for needy children whom it offers education.
At Springs of Hope, children are also offered shelter, emotional advice and a community to support and guide them.
Explaining why Namtende made it to the list of finalists. the Hermann Gneimer Academy noted that the initiative lives up to the spirit of the Austrian philanthropist the award is named after.
Notably, the annual award comes with a prize of 5,000 Euros (approximately Ksh500,000) for each recipient.
Winners are selected in a process that has the public voting for their ideal candidate on the SOS Childrens Villages web page for the award.
Activist Boniface Mwangi on Wednesday, July 22 was among those who rallied Kenyans to support Namtende in her quest to bag the prize.
"She's the only African nominee for the award. Vote for her," he urged.
Related