SA Celebs Who Launched Cool Reality Shows In 2020
SA Celebs Who Launched Cool Reality Shows In 2020. It takes so much bravery for any celebrity to let us in their personal space. But times have changed, and many celebs prefer to be the one telling their stories, and one way to do that is by having a reality show.
Through this reality shows, we got to know our celebs much better. The likes of Shauwn Mkhize, showed us another side we didn't know about. Check out some of the best reality shows that we got to enjoy throughout the year.
Khanyi Reloaded: Always Rise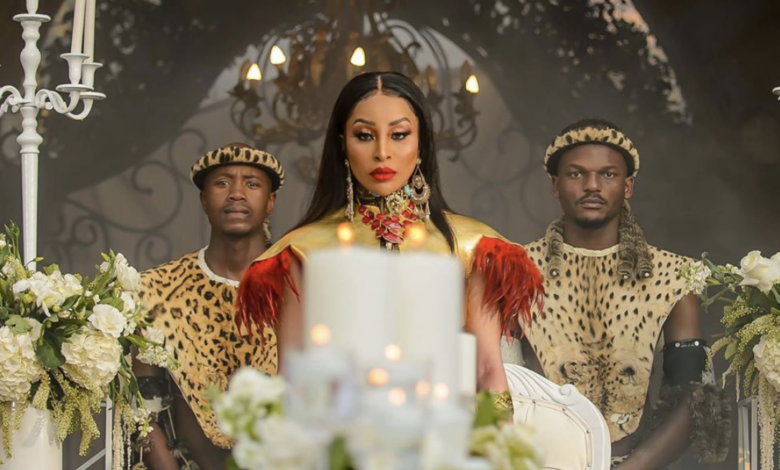 Khanyi Reloaded: Always Rise, premiered on BET Africa from October 10th 2020. The 13 part series which is currently airing, sees Khanyi Mbau juggle her super busy life of business, motherhood, friendships and everything in-between, while managing to stay looking gorgeous.
Shauwn Mkhize
Celebrated businesswoman, Shauwn Mkhize let South Africa into her life through her reality show, KwamaMkhize, Viewers got the opportunity to see Shauwn and her children Andile and Sbahle Mpisane in real life. Their lavish lifestyle, left many inspired, while others were breathing through the wound.
Boity: Own Your Throne
After 10 years in the entertainment industry, rapper, businesswoman and TV presenter Boity' explored the other side of TV with a dope reality show. BET Africa's Boity: Own Your Throne, instantly became a hit on it's debut early this year. The show touched on her spiritual journey, music career, relationship with her mother, her travels and  Maps was also featured here and there.
Life With Kelly Khumalo
Kelly Khumalo is another celeb who allowed her fans all over into her life, this year. The award winning singer, businesswoman and actress, launched her reality show, 'Life With Kelly Khumalo', on the 6th of August 2020. In her Showmax Original, fans got a front-row seat to Kelly's life as a single mother of two, juggling parenting with the build-up to the release of not just her new album, The Voice of Africa, but also her first gin, Controversy.
Lebo M: Coming Home
Lebo M recently gave audiences a new side of himself in his new reality TV show 'Coming Home'. This on going 10-part reality series gives fans a front-row seat to his career as he creates new music, and works to achieve his biggest dream: bringing his family together. The Showmax Original series premiered on 2 December.
The Way Ngingakhona
Inno Matijane broughtus into his personal space, with his reality show The Way Ngingakhona. Moja Love viewers got to know more about his life as an entertainer as well as a gay man. The TV personality as well as vlogger also opened up about the relationship he has with his father.