SA Female Celebs Currently Spotting The Coolest Short Hairstyles
SA Female Celebs Currently Spotting The Coolest Short Hairstyles. If there is any hairstyle that will never go out of style, it has to be the short hairdo. Every season, or occasion, ladies who spot short hairdos always stand out above the crowd. A short hairdo helps to define beautiful facial features, as well as make one look younger that they really are.
The hairstyle is also common among many of our female celebrities. The likes of Nandi Madida, Anele Mdoda, Bonnie Mbuli, Loot Love, Gail Mabalane and Zozibini Ntunzi, have always maintained beautiful short hairdos. In 2020, other celebs like, K Naomi, Nambitha Ben-Mazwi, Brown and Blue Mbombo, also joined the short hair crew.
The year is 2021, and more and more female celebs are showing up with the coolest haircuts. Check out how some of your favorite stars rock short hairstyles and draw inspiration while at it.
Ayanda Ncwane
Just recently Ayanda Ncwane, debuted her beautiful short haircut. We are used to seeing her with weaves and other protective hairstyles. She absolutely looked stunning, and we hope she keeps it for a while.
Mmatema Moremi-Gavu
Former Idols runner up and TV host Mmatema Moremi-Gavu, is also spotting a fresh haircut. We just love how she added color to look all funky and 2021 ready.
Kuli Roberts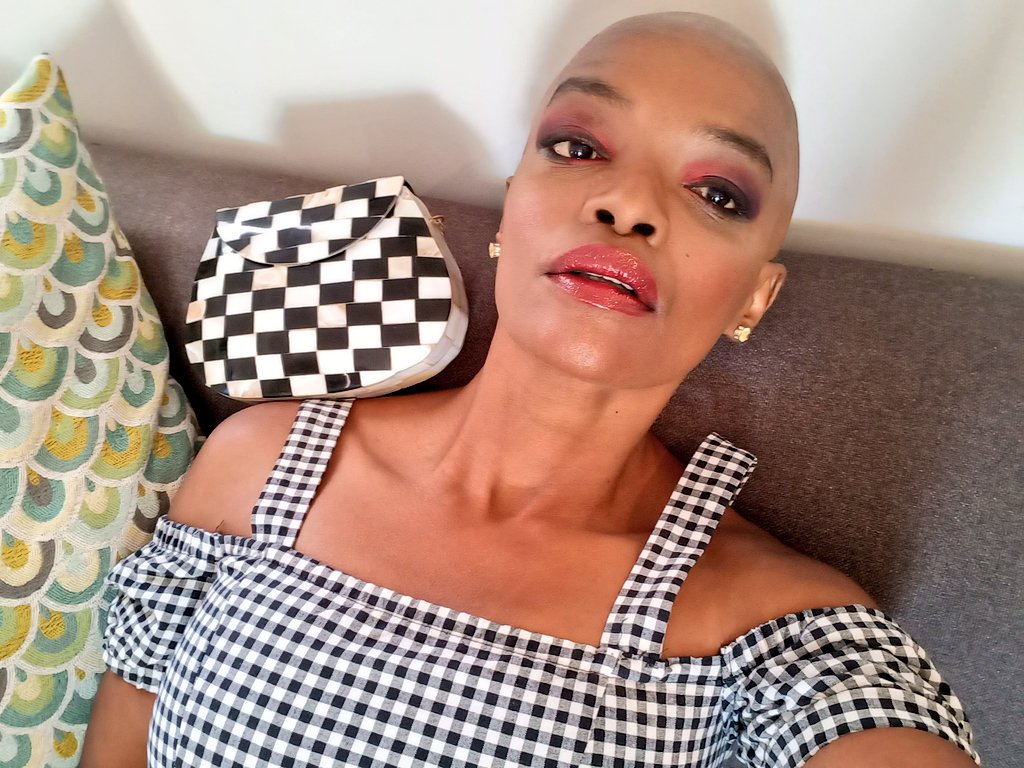 Kuli Roberts also gave the weave a break, and is now going out in public with bald hair. The veteran media personality, author and actress, has always been about taking risks, and we are loving this look on her.
Salamina Mosese
Salamina Mosese has always been about short hairstyles. This time around though, the award winning actress and producer, had her hair more funkier. The little dreadlocks makes her look as hot as ever.