Sabina Joy Among Two Nairobi Bars Set to Reopen [VIDEO]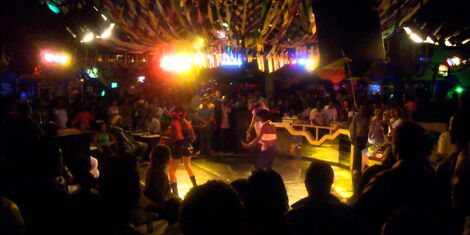 The government is set to permit two bars to operate as part of a pilot project to assess the safety of revellers ahead of a planned reopening.
The two clubs earmarked by the government in the pilot project are Sabina Joy located at Ambassador area along Moi Avenue and the Green Club along Latema Road in Nairobi.
Speaking to TMZ.co.ke, Liquor Welfare Group Chairman Richard Kagiri welcomed the decision by the government to kick start the process.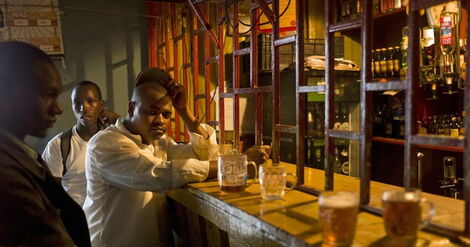 File image of revelers at a local pub
TWITTER
"It is a step in the right direction because, at the end of the day, there are protocols that need to be put in place. There are discussions that are already ongoing in most parts of the country on how to cushion affected bar owners.
"Since it is a pilot, we need to look at several other factors and some of the tough measures that are being put on bars were not put on churches so there is that part of discrimination," he explained.
Kagiri noted that Covid-19 funds set aside for the most vulnerable have been distributed with bar owners and workers being overlooked despite incurring massive losses.
For instance, proprietors have had to continue paying rent on closed premises with landlords giving them the unattractive option of vacating for the space to be rented out for other non-liquor businesses.
He asked the government to clarify on the applicability of guidelines for bars that include social distancing and sanitization.
He also urged the government to meet some of the costs like testing of bar attendants for Covid-19 and buying thermo guns as they have been out of business for a long period and lack finances.
Sabina Joy and Green Club are stepping up their efforts to have the bars ready for the project including setting up hand sanitization points and fitting perspex screens to separate tables.
Zack Munyi, the head of public policy at the Kenya Breweries Limited revealed that the government permitted two clubs in Nairobi to operate with their success in the project crucial for reopening across the country.
"We spoke to the government and they agreed. They asked us to select two outlets. If it works, then we will give you a phased approach to open bars," he noted.
East African Breweries Limited is also involved in the initiative to ensure bars operators implement safety protocols at work.
Watch the changes being made by the two bars below:
Related