Sarah Njeri Murder: Body of 11-Year-Old Girl Found in Man's Farm [VIDEO]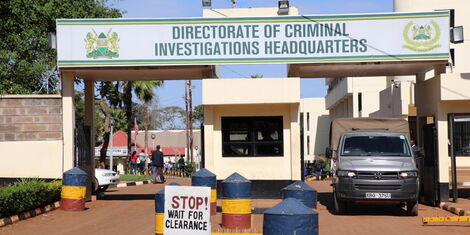 The Directorate of Criminal Investigations (DCI), has been called out to solve a series of murders where 5 girls from five different families were kidnapped, sexually abused and murdered in Moi's Bridge area, Uasin Gishu County since January 2020.
In the latest case, 11-Year-Old Sarah Njeri's, remains were found at an unidentified man's farm on Saturday, June, 20.
"Several parts of the  body of the young girl were discovered at a man's farm."
"We have called upon the help from investigators from the Directorate of Criminal Investigations (DCI) and they are on their way now to carry out further investigations,"  Soy Sub-County Police Commander Chesoi.
Njeri was reported missing in May, only to end up as another victim in the startling spate of horrific murders that have been witnessed in the area.
"Since January, we have lost over 5 children. They are all girls in the 8-12 years age bracket," an area resident lamented.
Sarah Njeri's mother was grief-stricken beyond words as she tried her best to make sense of the unimaginable incident.
"I could not believe my eyes. I have never seen anything like it in my entire life. There were parts of her skeleton found scattered while some parts were missing. If anyone had a grudge with me why didn't they just come for me instead? What kind of human does this to a child," the inconsolable mother questioned while battling wells of tears.
In October 2019 a self-confessed serial killer identified as Mustafa Idd, shocked police officers stationed at the Soy Sub-County Police Headquarters when he walked in and revealed that he had killed his girlfriend Emma Wanyotta, 21, adding that he had fantasised about killing women and cutting their bodies into pieces.
He was detained for 20 days during which police carried out investigations into the murder as well as a mental assessment of the self-confessed murderer.
Documents at the Kitale Law Courts indicate that Idd was also facing murder charges for the death of a woman only identifies as Nancy on July 25, 2017, in Kapkoi Village, Kiminini Sub-county.
During his arraignment, he denied the charges and was released on March 19, on a Ksh1 million bond. He deposited the title deed of a piece of land to secure his release.
Following his confession, residents of Moi's Bridge took to the streets and engaged the police in running battles over what they termed as the cruelest form of injustice, citing the release of a self-confessed killer to the public as an insult to the families that had lost their loved ones.
Watch the local residents protesting over the release of Mustafa Idd below:
Related