Schools Reopening: Sossion Plots Teachers Strike in January 2021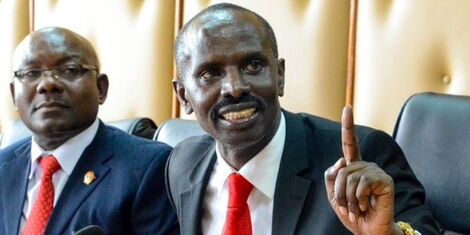 The Kenya National Union of Teachers (KNUT) has threatened to go on strike in January 2021 after schools reopen over discrimination of teachers and the impasse around the Scheme of Services.
KNUT Secretary-General Wilson Sossion says the Teachers Service Commission (TSC) sidelined KNUT members leading to over 30,000 teachers missing out on promotions and salary increment.
Over 47,000 teachers in job group B5 were promoted by the Commission to job group C1 using their TSC's Career Progression Guidelines (CPG). Those were the ones who either belonged to Kenya Union of Post Primary Education Teachers (KUPPET) or were non-unionised.
KNUT stated that it will retaliate through industrial action and will boycott classes when studies resume lest TSC honours the 2017 Collective Bargaining Agreement (CBA).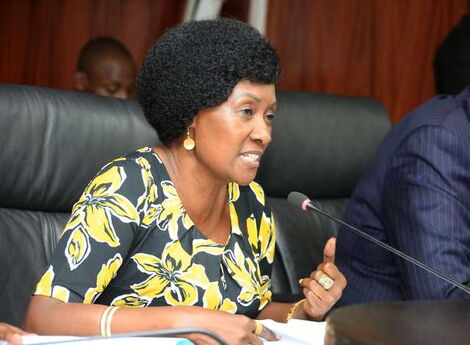 Teachers Service Commission CEO Nancy Macharia addresses the media in January 2020 in Nairobi
Sossion defended teachers, arguing that they are not union employees but Kenyans exercising their rights and freedoms.
"In this case, KNUT members are teachers who are employed in the teaching service. An intentional move to punish KNUT and its membership is wrong," he lamented on Thursday, July 29.
The CBA has been a thorn in the flesh for TSC with the teacher's commission moving to the Employment and Labour Relations Court on December 31, 2018, after KNUT issued a strike notice over the same matter.
A strike upon resumption of studies will jeopardise the government's effort to resume basic education which was severely hampered by the Covid-19 pandemic.
Education CS George Magoha is grappling with creating favourable protocols for resumption with the latest one dubbed Guidelines on Health and Safety Protocols for Reopening of Basic Education Institutions Amid Covid-19 Pandemic, poised to lead to a rise in school fees.
Central Organisation of Trade Union (COTU) Secretary-General Francis Atwoli weighed in on the impasse between TSC and KNUT, calling for a crisis meeting to resolve the dispute. COTU proposed to act as mediators between the two conflicting parties.
"Indeed, if left unaddressed, the situation is likely to degenerate into a serious threat to the country's industrial peace," Atwoli wrote to Labour Cabinet Secretary Simon Chelugui.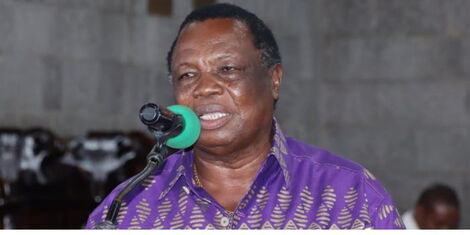 File image of Cotu Secretary General Francis Atwoli
Related