Schools to Reopen in November After Adopting Measures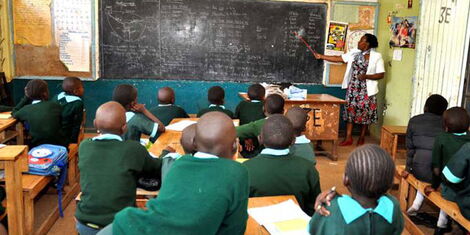 DAILY NATION
The Ministry of Education is mulling on reopening of schools in November 2020 should Covid-19 measures be adopted by the learning institutions across the country.
Sources in the ministry reveal that schools may be set for a phased reopening in November with Form Four and Class Eight candidates allowed to sit for exams.
In order to prepare schools for the resumption of learning, the ministry will on Monday, September 7, roll out training of school heads in basic and higher learning on Covid-19 health guidelines.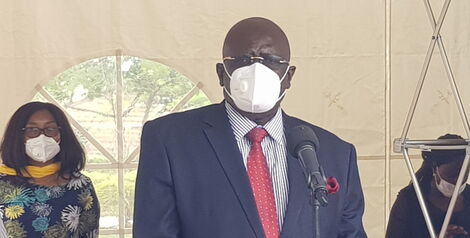 Education Cabinet Secretary George Magoha pictured in Kisumu on August 9, 2020.
TWITTER
Regional County and Sub County education directors have also been undergoing the training that kicked off on Monday, August 31.
Speaking during his tour to Nyeri County on Friday, September 4 to assess the level of preparedness of Sagana Technical Training Institute, Education CS George Magoha warned parents against pushing for the reopening of schools.
"Have we hit 5% positivity rate? No, we haven't. The World Health Organisation stated that we have to achieve 5% for two consecutive weeks.
"Why are you in a hurry yet the pandemic is coming down? I have lost a relative who died of Covid-19. What about you? We have seen even leaders who have been hospitalized for suffering this disease," noted Magoha.
The conditions set to be met by schools include ensuring adequate clean running water and sanitization facilities in the institutions to mitigate the spread of the deadly virus.
In addition, schools are required to purchase liquid soaps, non-contact thermometers, disinfectants, facemasks and first aid kits
Learners below nine years of age will be required to be accompanied by class teachers upon arrival at school gates and escorted back when leaving.
Co-curricular activities such as games, drama, music, sports, inter institution competitions or any other events that could lead to crowding have been temporarily banned.
Schools will be required to refurbish washrooms and bathrooms to ease congestion that can pose a threat to students.
A Covid-19 response committee not exceeding five members and including one learner and a non-teaching staff member will also be established by schools.
Education CS George Magoha visiting a school in 2019.
Related